Exclusive: iPhone 7s Will Be Thicker, But Gets Thinner Camera Bulge
According to recent rumors, Apple is manufacturing the iPhone 7s' back from glass instead of the predecessor's aluminum. But will the phone's dimensions stay the same? No. According to information we received from a reliable source, the iPhone 7s will sport a slightly bigger body, but a thinner camera bulge.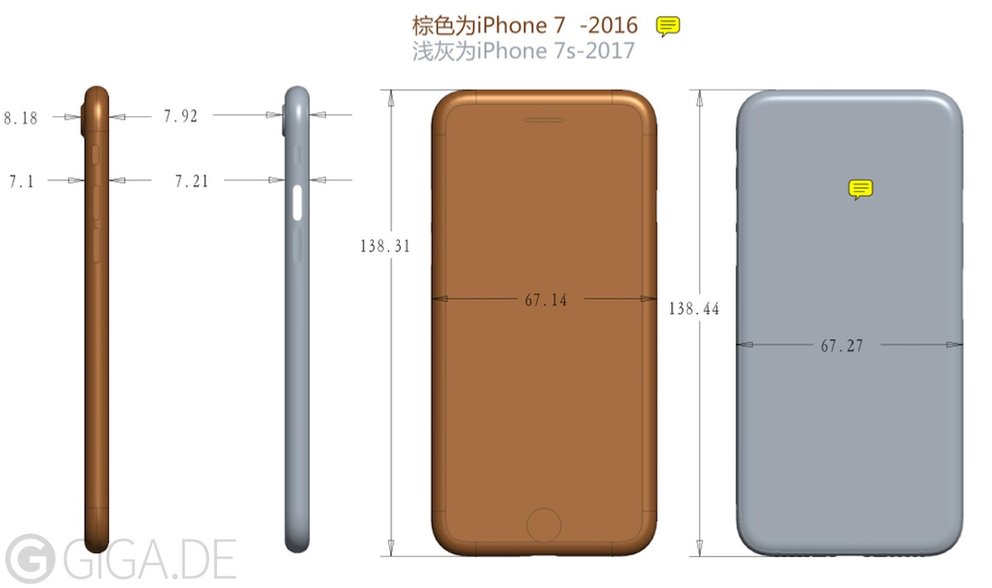 The Apple iPhone 7s will become a little bit taller, broader and thicker. A document which we received from a trusted source shows the new iPhone 7s' exact dimensions, compared to those of its predecessor, the iPhone 7. On closer inspection we see that the iPhone 7s will grow by at least 0.1mm into every dimension. These are the exact sizes of both phones – Apple usually rounds the millimeter values by only one decimal place:
iPhone 7: 138.31mm × 67.14mm × 7.1mm
iPhone 7s: 138.44 × 67.27mm × 7.21mm
Although we do not have confirmation for this, we suppose that the grown dimensions are due to the fact that Apple allegedly uses glass for the iPhone 7s' back. Apple could not only get rid of the plastic antenna bands with this solution, but also enable wireless charging capabilities on the new iPhone 7s.
It is not unprecedented that Apple changes the iPhone's dimensions in a seemingly smaller generational leap. When the iPhone 6s came out, the phones body also grew by fractions of a millimeter compared to the iPhone 6.
iPhone 6: 138.1mm × 67.0mm × 6.9mm
iPhone 6s: 138.3mm x 67.1mm × 7.1mm
This was not something you would notice in day-to-day use, but the difference is highly relevant for accessories, especially tightly fitting cases. If you used one of these with the iPhone 6, you sometimes had to buy a new case for the 6s. Expect something similar to happen if you upgrade from iPhone 7 to 7s.
iPhone 7s' Camera Bulge To Shrink
There is another important aspect that can be derived from the schematic: The iPhone's often criticized camera bulge will protrude a tiny bit less. The thickness of the camera lense will actually decrease from 8.18mm to 7.92mm. So, if you factor in the thicker body, the iPhone 7s' camera bulge will protrude only 0.71mm relative to the body, compared to 1.08mm on its predecessor.
We still do not know if the iPhone 7s will again sport the slightly curved camera bulge line of its predecessor, neatly integrated with the body, or if there will be a ring placed on the back around the lense as seen on the iPad Pro 10.5. There is, however, a strong case for the latter: Glass would be incredibly more difficult to bring into the same form like aluminum. So we are quite confident that you can expect a placed-on metal ring for the iPhone 7s' camera.
We received the schematic drawing via case manufacturer Miqodo* from a source close to Chinese iPhone hardware manufacturer Foxconn. It's the same source where we received our iPhone 8 dummy from. See our video (in German) and photos here:
iPhone-8-Dummy im Hands-On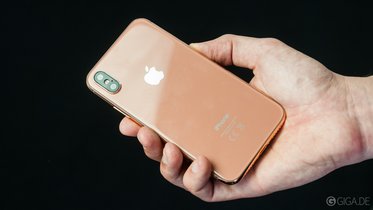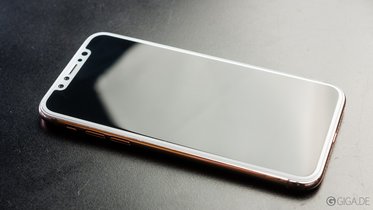 Bilderstrecke starten
(12 Bilder)
iPhone-8-Modell in unseren Händen: So sieht es aus
According to most rumors, Apple is going to introduce three new iPhones in mid-September. iPhone 7s and iPhone 7s Plus can be seen as direct successors from the iPhone 7 line. But the highlight undoubtedly being the iPhone 8 (which could also be named Apple phone or likewise) with a bigger OLED display, an almost bezel-free front and face-scanning technology instead of the classic Touch ID.