Ubuntu: Eigenes Smartphone-System vorgestellt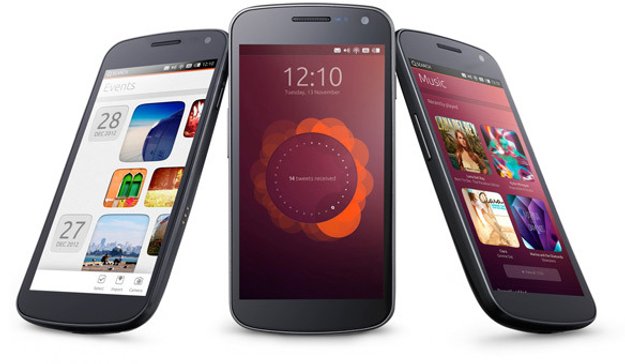 ---
Seit einigen Tagen hatte Ubuntu einen Countdown auf der eigenen Seite ubuntu.com laufen und teaserte uns mit dem Slogan "So close, you can almost touch it.". Jetzt ist die Katze aus dem Sack: Ubuntu für Smartphones ist angekündigt worden.
Android
Sprachen:
Deutsch, Englisch
Nicht zu verwechseln mit dem Ubuntu on Android Projekt handelt es sich hierbei um eine Mobilversion für tragbare Geräte, die vorinstalliert auf den Geräten laufen soll.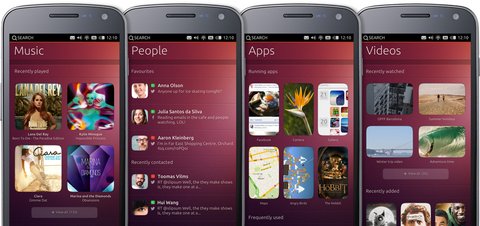 Das User Interface ist speziell an die kleineren Bildschirme im Vergleich zu Desktop-PCs angepasst worden und basiert stark auf Gesten in Zusammenspiel mit den vier Bildschirmecken. Neben Sprachsteuerung soll auch ein eigener App-Store mit nativen und HTML5-Apps zu dem System gehören.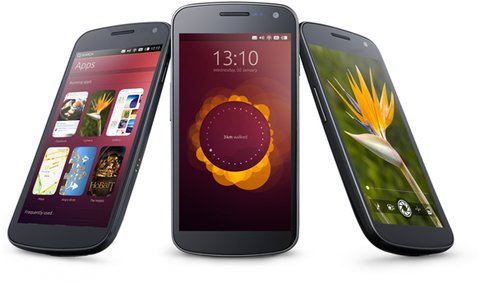 Soweit sind leider noch keine Ubuntu-Phones in Planung, es wurde noch kein Kontakt zu Herstellern aufgenommen. Es handelt sich lediglich um eine Idee, die auf einem Galaxy Nexus als Referenzgerät präsentiert wurde. Laut Aussage der Hersteller soll das System jedoch auf jedem aktuellen Android-fähigen Gerät lauffähig sein.
Geplant ist außerdem, dass sich nach Anschluss des Geräts an einen Bildschirm der normale Desktop-Modus von Ubuntu öffnet. Dazu ist jedoch ein Quad-Core-Prozessor und mindestens 1GB RAM nötig.
Erste Geräte mit dem System sollen 2014 herauskommen. In den nächsten Wochen wird aber ein Image des Systems für das Galaxy Nexus veröffentlicht werden, um Entwickler mit der Umgebung vertraut zu machen.
Die Trailer
Hands-On Videos
Engadget und The Verge haben einen exklusiven Blick auf das Projekt werfen können und heben ein Hands-On erstellt.
Bis dahin, hier der Pressetext:
Ubuntu comes to the phone, with a beautifully distilled interface and a unique full PC capability when docked

· Leading open PC platform with huge global following announces mobile version for network operators, OEMs and silicon vendors
· Fast, beautiful interface for entry level smartphones
· Unique PC experience on superphones when docked with a monitor, keyboard and mouse
· Ubuntu raises the bar for mobile UI design, for richer and more immersive apps
· A single OS for phone, PC and TV
London, UK, 2 January, 2013: Canonical today announced a distinctive smartphone interface for its popular operating system, Ubuntu, using all four edges of the screen for a more immersive experience. Ubuntu uniquely gives handset OEMs and mobile operators the ability to converge phone, PC and thin client into a single enterprise superphone.

"We expect Ubuntu to be popular in the enterprise market, enabling customers to provision a single secure device for all PC, thin client and phone functions. Ubuntu is already the most widely used Linux enterprise desktop, with customers in a wide range of sectors focused on security, cost and manageability" said Jane Silber, CEO of Canonical. "We also see an opportunity in basic smartphones that are used for the phone, SMS, web and email, where Ubuntu outperforms thanks to its native core apps and stylish presentation."

Ubuntu is aimed at two core mobile segments: the high-end superphone, and the entry-level basic smartphone, helping operators grow the use of data amongst consumers who typically use only the phone and messaging but who might embrace the use of web and email on their phone. Ubuntu also appeals to aspirational prosumers who want a fresh experience with faster, richer performance on a lower bill-of-materials device.

The handset interface for Ubuntu introduces distinctive new user experiences to the mobile market, including:

1. Edge magic: thumb gestures from all four edges of the screen enable users to find content and switch between apps faster than other phones.
1. Deep content immersion - controls appear only when the user wants them.
2. A beautiful global search for apps, content and products.
3. Voice and text commands in any application for faster access to rich capabilities.
4. Both native and web or HTML5 apps.
5. Evolving personalised art on the welcome screen.

Ubuntu offers compelling customisation options for partner apps, content and services. Operators and OEMs can easily add their own branded offerings. Canonical's personal cloud service, Ubuntu One, provides storage and media services, file sharing and a secure transaction service which enables partners to integrate their own service offerings easily.

Canonical makes it easy to build phones with Ubuntu. The company provides engineering services to offload the complexity of maintaining multiple code bases which has proven to be a common issue for smartphone manufacturers, freeing the manufacturer to focus on hardware design and integration. For silicon vendors, Ubuntu is compatible with a typical Android Board Support Package (BSP). This means Ubuntu is ready to run on the most cost-efficient chipset designs.

In bringing Ubuntu to the phone, Canonical is uniquely placed with a single operating system for client, server and cloud, and a unified family of interfaces for the phone, the PC and the TV. "We are defining a new era of convergence in technology, with one unified operating system that underpins cloud computing, data centers, PCs and consumer electronics" says Mark Shuttleworth, founder of Ubuntu and VP Products at Canonical.

Canonical currently serves the leading PC OEMs: ASUS, Dell, HP, and Lenovo all certify the majority of their PCs on Ubuntu and pre-install it in global markets. Over 20 million desktop PCs run the OS today, and Canonical estimates that close to 10% of the world's new desktops and laptops will ship with Ubuntu in 2014. Ubuntu is also wildly popular as a server platform, the number one server OS on the key major public clouds and the leading host OS for OpenStack, the open source IAAS.
Quelle: Ubuntu, Engadget, The Verge