WhatsApp as a Carrier: Pay-As-You-Go Offer launched in Germany, unlimited data for WhatsApp Messaging Included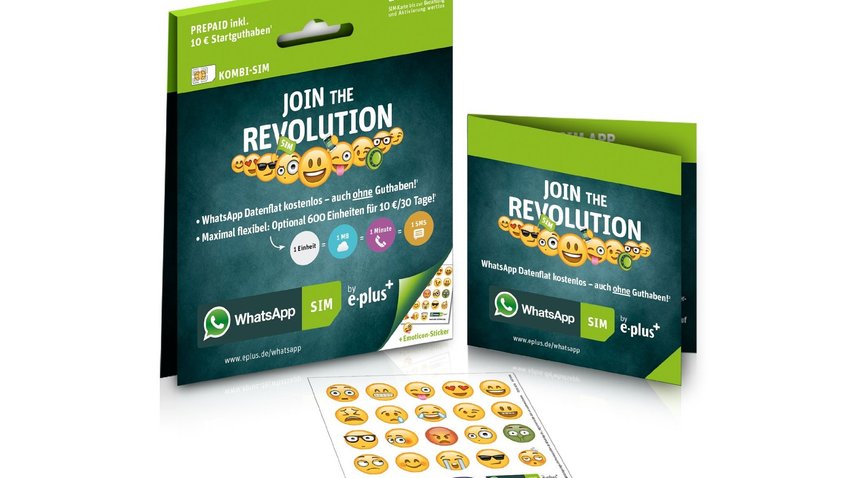 ---
The WhatsApp SIM is here. Together with German carrier E-Plus, the popular mobile messenger today officially unveiled its first Pay-As-You-Go plan in Germany. The prepaid SIM is basically free, as the SIM's price of 10 Euro is already included as balance. Traffic used by WhatsApp is not counted against the included data volume. The SIM card can be ordered in Germany, starting today.
Find the German version of the article here. / Hier geht es zur deutschen Version dieses Artikels:
► Order WhatsApp SIM at Amazon.de
WhatsApp CEO Jan Koum officially announced WhatsApp's plans to make a foray into the carrier market at MWC 2014 in February. Today, German mobile carrier E-Plus officially unveiled its WhatsApp SIM and all of the prepaid plan's pricing details.
Most important aspect of the plan is that all of WhatsApp's messaging is not counted against the user's included traffic volume, he or she can even use WhatsApp if there is no balance left. In Germany, WhatsApp is installed on more than 90% of all smartphones, aggregating to a WhatsApp user base of more than 30 million people, so this is quite a big deal.
Apart from that, WhatsApp's offer is a relatively regular prepaid plan. The SIM itself costs 10 Euro, but already includes 10 Euro of balance. A minute of calling or a textmessage sets you back 0,09 Euros, an MB of data costs hefty 0,24 Euros, unless you order an additional option called WhatsAll. With WhatsAll you can call, write texts or use mobile data with an amount of 600 flexible Einheiten (units) for 10 Euro in 30 days. 1 Einheit is either an SMS, a call of 1 minute or 1 MB of mobile data.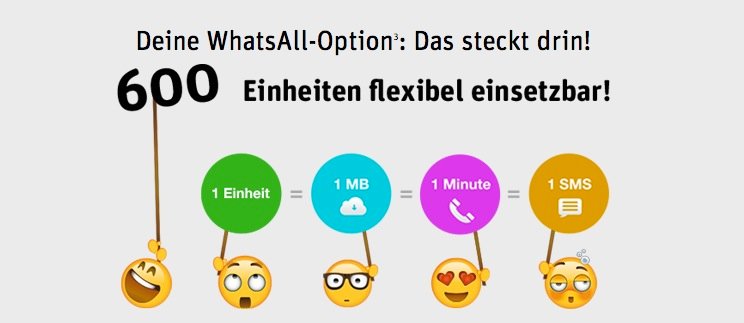 As mentioned, all the data traffic caused by WhatsApp does not count against that data limit, so you can use WhatsApp even if you have no credits or "Einheiten" left. Additionally, you will still be able to use mobile data if you activated the WhatsAll option, but have no Einheiten left. Data transfer speeds however will be throttled down to 56 KBits per second – this is common practice in Germany. It is still unknown if this offer also includes data volume for the WhatsApp's upcoming calling feature that should be launching soon or if voice will be excluded from the free data offer.
There are also international roaming options. In most countries you can get 50 MB or 50 calling minutes of data for a fee of 4,99 Euro, to be used within 7 days. From April 11th for a limited time the amounts will be doubled to 100 MB or minutes, respectively.
WhatsApp and E-Plus are also launching dedicated apps for iOS and Android to manage your SIM and order WhatsAll or roaming options. These are already available in Apple's and Googles App Stores.
► Order WhatsApp SIM at Amazon.de
► Order WhatsApp SIM directly
Source: eplus.de: WhatsApp-Tarif [via AreaMobile]