Samsung Galaxy Camera: Root Toolkit erschienen
Der Entwickler mskip von XDA ist für seine Root Toolkits bekannt. Seine beliebte Software ist bereits für das Galaxy Nexus, das Nexus 4, das Nexus 7 und das Nexus 10 erschienen. Eine Version für die Galaxy Camera wurde gerade veröffentlicht.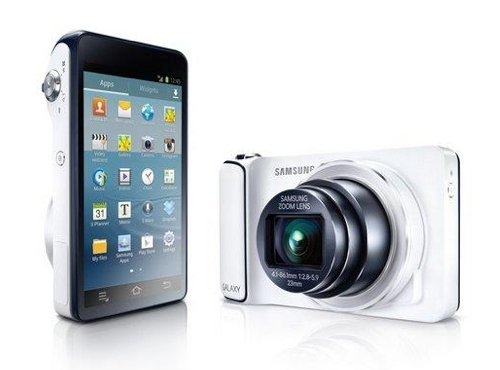 Das Toolkit ermöglicht Euch, auf einfache und sichere Art, viele Aktionen wie das Installieren der PC-Treiber, das Rooten oder ein Datenbackup durchzuführen.
Features
Install drivers automatically
Backup/Restore a single package or all apps, user data and Internal Storage
Backup your /data/media (virtual SD Card) to your PC for a Full Safe backup of data
Root any public build (different options)
Flash Stock Recovery image to device
Perform a FULL NANDROID Backup of your system via adb and save in Custom Recovery format on your PC
Pull /data and /system folders, compress to a .tar file and save to your PC
Auto Update ToolKit on startup (donators feature)
Dump selected Partitions, compress to a .zip file with md5 and save to your PC
Install BusyBox binary on device
Rename Recovery Restore files if present
Download, Extract and Flash Stock Rom (full steps)
Flash Insecure Boot Image for adb mode
Flash Stock Boot Image back to your device
Create tar file to flash via Odin with 1-click process
Rip cache.img to zip file in CWM format
Install a single apk or multiple apk's to your device
Push Files from your PC to your device
Pull Files from your device to your PC
Set Files Permissions on your device
Dump selected LogCat buffers to your PC
Dump BugReport to your PC (if installed)
Help, Information Screen for various tasks
Mods Section to modify your device (increase bitrate for video, increase camera quality settings, fix permissions in Internal Storage)
Reboot Device options in adb mode
Change background, text colour in ToolKit
Das Toolkit funktioniert nur auf Windows-Systemen und kann stellt eine große Hilfe beim Modifizieren der Smartphone (oder -kamera)-Software dar. Nach einer kleinen Spende für den Entwickler werden noch weitere Features wie ein automatisches Softwareupdate freigeschaltet.
Ich persönlich nutze das Toolkit von mskip sowohl für mein Nexus 7, als auch für mein Nexus 4 und habe nur positive Erfahrungen damit gemacht. Deshalb kann ich es nur empfehlen.
XDA-Thread und Download des Toolkits
Quelle: XDA, Android Police