GDC Choice Awards: Journey, Dishonored, The Walking Dead nominiert
Die Nominierten der 13. Game Developers Choice Awards stehen nun fest. Wie bei so vielen anderen Auszeichnungen haben Telltale, Bethesda und ThatGameCompany gute Chancen auf ein paar Awards.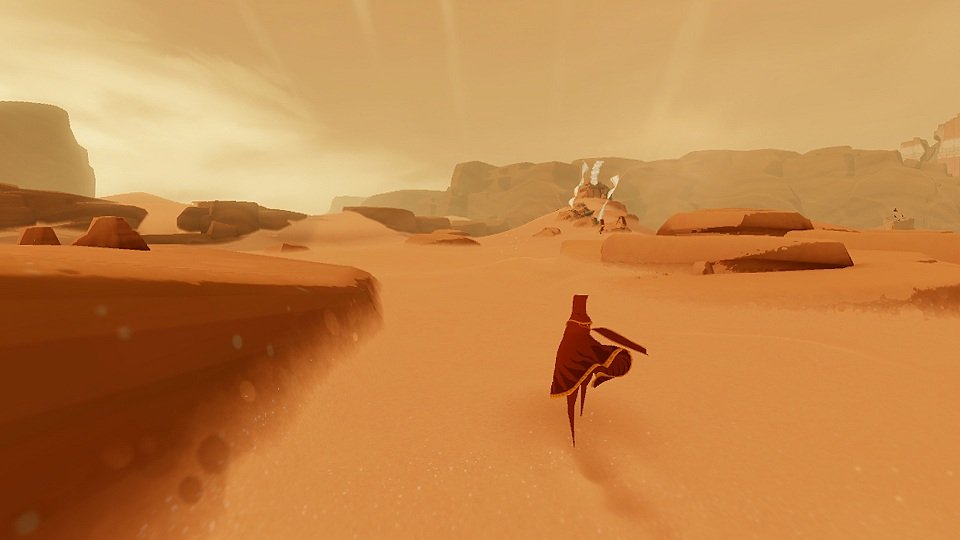 The Walking Dead wurde in drei Kategorien nominiert und könnte unter anderem als Game of the Year ausgezeichnet werden. In gleich sechs Kategorien steht Journey zur Wahl, Dishonored ist immerhin mit vier Nominierungen dabei.
Unten die Liste der kompletten Nominierungen. Die Choice Awards werden am 27. März während der Game Developers Conference in San Francisco verliehen.
Best Audio
Journey (Thatgamecompany/Sony Computer Entertainment)
Hotline Miami (Dennaton Games/Devolver Digital)
Sound Shapes (Queasy Games/Sony Computer Entertainment)
Assassin's Creed III (Ubisoft Montreal/Ubisoft)
Halo 4 (343 Industries/Microsoft Studios)
Best Debut
Humble Hearts (Dust: An Elysian Tail)
Polytron Corporation (Fez)
Giant Sparrow (The Unfinished Swan)
Subset Games (FTL: Faster Than Light)
Fireproof Games (The Room )
Best Game Design
Dishonored (Arkane Studios/Bethesda Softworks)
Mark Of The Ninja (Klei Entertainment/Microsoft Studios)
Spelunky (Derek Yu/Andy Hull)
Journey (Thatgamecompany/Sony Computer Entertainment)
XCOM: Enemy Unknown (Firaxis Games/2K Games)
Best Downloadable Game
The Walking Dead (Telltale Games)
Spelunky (Derek Yu/Andy Hull)
Trials: Evolution (RedLynx/Microsoft Studios)
Mark Of The Ninja (Klei Entertainment/Microsoft Studios)
Journey (Thatgamecompany/Sony Computer Entertainment)
Best Technology
Far Cry 3 (Ubisoft Montreal/Ubisoft)
PlanetSide 2 (Sony Online Entertainment)
Halo 4 (343 Industries/Microsoft Studios)
Call of Duty: Black Ops II (Treyarch/Activision)
Assassin's Creed III  (Ubisoft Montreal/Ubisoft)
Best Handheld/Mobile Game
Gravity Rush (SCE Japan Studio/Sony Computer Entertainment)
Hero Academy (Robot Entertainment)
Sound Shapes (Queasy Games/Sony Computer Entertainment)
The Room (Fireproof Games)
Kid Icarus: Uprising (Sora/Nintendo)
Best Narrative
Spec Ops: The Line (Yager Entertainment/2K Games)
Mass Effect 3 (BioWare/Electronic Arts)
Dishonored (Arkane Studios/Bethesda Softworks)
The Walking Dead (Telltale Games)
Virtue's Last Reward (Chunsoft/Aksys Games)
Best Visual Arts
Borderlands 2 (Gearbox Software/2K Games)
Journey (Thatgamecompany/Sony Computer Entertainment)
Far Cry 3 (Ubisoft Montreal/Ubisoft)
Dishonored (Arkane Studios/Bethesda Softworks)
Halo 4 (343 Industries/Microsoft Studios)
Innovation
Mark of the Ninja (Klei Entertainment/Microsoft Studios)
Journey  (Thatgamecompany/Sony Computer Entertainment)
FTL: Faster Than Light (Subset Games)
The Unfinished Swan (Giant Sparrow/Sony Computer Entertainment)
ZombiU (Ubisoft Montpellier/Ubisoft)
Game of the Year
Dishonored (Arkane Studios/Bethesda Softworks)
The Walking Dead (Telltale Games)
Mass Effect 3 (BioWare/Electronic Arts)
XCOM: Enemy Unknown (Firaxis Games/2K Games)
Journey (Thatgamecompany/Sony Computer Entertainment)