Coming soon to XBL: Mass Effect DLCs, Gears of War im Deal of the Week
Diese Woche gibt es für Xbox Live Nutzer wieder einige neue Inhalte. Unter anderem bekommt Mass Effect 3 zwei neue Zusatzinhalte und das Games on Demand Line-Up wird erweitert.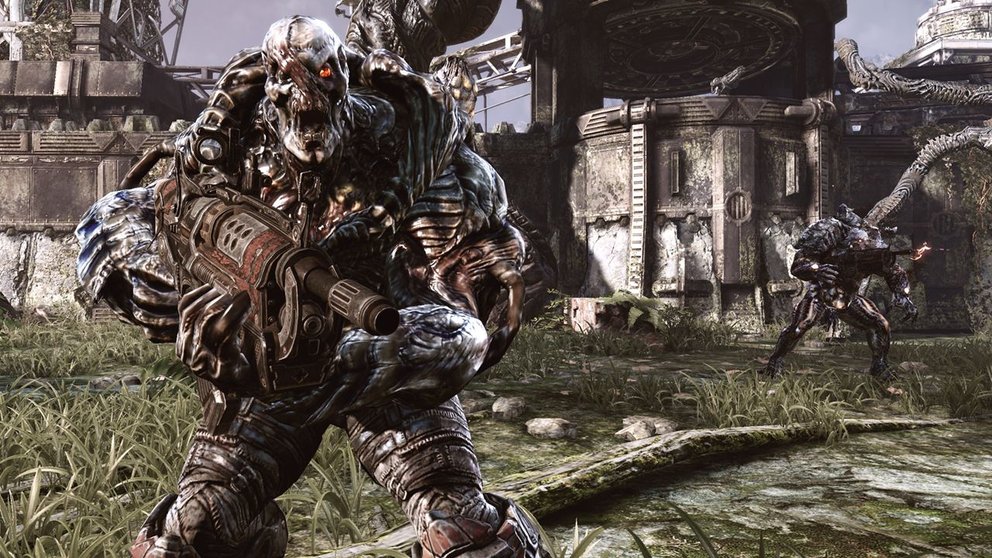 Als ob der Xbox Live Ultimate Game Sale nicht genug wäre: Beim Deal of the Week kann man ordentlich in Sachen Gears of War 3 DLCs sparen. Wer lieber komplette Spiele möchte, kann sich jetzt zum Beispiel Forza Horizon und Far Cry 3 auf die Xbox 360 herunterladen.
Hier der Überblick der neuen Inhalte der Woche (via MajorNelson):
Xbox LIVE Arcade 
Release Date
MS Points
Phantom Breaker Battlegrounds
27-Feb
800
Runner 2
27-Feb
1200
Dollar Dash
6-Mar
800
Game Add-ons
Release Date
MS Points
Mass Effect 3: Reckoning
26-Feb
Free
Guardians of Middle Earth: Survival Mode & Goblin-Town Map
27-Feb
320
Pinball FX2: Star Wars Pack
27-Feb
800
Mass Effect 3: The Citadel
5-Mar
1200
Deal of the Week
Discount Dates
Price
Gears of War 
26-Feb to 4-Mar
Gear of War 3 Season Pass
1200 (50% off)
Gear of War 3 RAAM's Shadow
600 (50% off)
Gear of War 3 Horde Command Pack
 400 (50% off)
Gear of War 3 Fenix Rising
 400 (50% off)
Gear of War 3 Forces of Nature
 400 (50% off)
Gear of War 2 All Fronts Collection
 400 (50% off)
Gear of War 3 Kryll Shield
160 (50% off)
Gear of War 3 Berserker Pet
120 (50% off)
Gear of War 3 Jack
120 (50% off)
Gear of War 3 Armored Kantus Mask
80 (50% off)
Gear of War 3 Boomshield
160 (50% off)
NiGHTS into dreams…
5-Mar to 11-Mar
400 (50% of)
Sonic the Fighters
160 (60% off)
Fighting Vipers
160 (60% off)
Virtua Fighter 2
160 (60% off)
Virtua Fighter 5 FS
400 (67% off)
Karateka
400 (50% of)
JoJo's Bizarre Adventure
800 (50% off)
Sales  & Specials
Discount Date
Price
Ultimate Game Sale
26-Feb to 4-Mar
up to 75% off
Kinect Central: Red Bull Crashed Ice
26-Feb to 4-Mar
160 (60% off)
Kinect Central: Your Shape 2012 Bundle Pack: Back in Shape Lose it and Keep it off
5-Mar to 11-Mar
200 (69% off)
Games on Demand
Release Date
Far Cry 3
26-Feb
Forza Horizon
26-Feb
Hitman Absolution
26-Feb
Spider-Man: Friend or Foe
26-Feb
DiRT Showdown
26-Feb
Zumba Fitness Core
26-Feb
The Cursed Crusade
5-Mar
Harley Pasternak's Hollywood Workout
5-Mar