Xbox Live: Etliche Sonderangebote im Countdown to 2013
Nicht nur für die Playstation 3 gibt es in der Weihnachtszeit Sonderangebote. Microsoft versorgt Xbox 360 Besitzer mit dem Countdown to 2013 mit etlichen Rabatten und kostenlosen Spielen.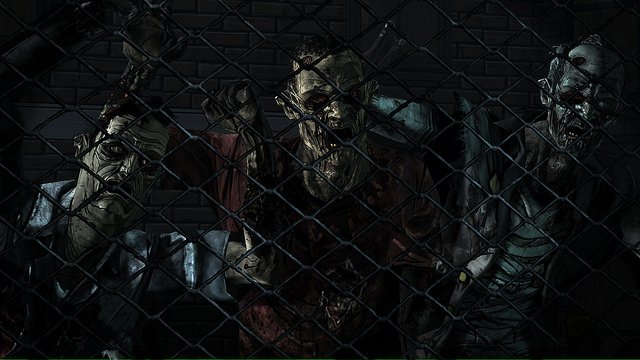 Auf NeoGAF ist nun die komplette Liste der reduzierten Spiele aufgetaucht. Vom 18. – 31. Dezember sind so eingie Xbox Live Arcade Titel reduziert, darunter Plants vs. Zombies und das für diesen Zeitraum kostenlose "Kinect Party".
Zudem gibt es jeden Tag besondere Angebote, die einem Publisher, Franchise oder Genre zugeordnet sind. Am 21. Dezember sind etwa die Games on Demand Versionen der Rockstar Titel Red Dead Redemption, L.A. Noire, Max Payne 3 und Midnight Club LA günstiger zu haben.
Am 28. Dezember ist Telltales The Walking Dead an der Reihe, netterweise wird es vom 25-31 Dezember die erste Episode des Spiels zum kostenlosen Download geben. Die genauen Rabatte der Aktion stehen noch nicht fest, mit dem Kauf der Titel sollte aber auf jeden Fall bis zum jeweiligen Tag gewartet werden.
Hier die Übersicht der reduzierten Spiele und DLCs (via Eurogamer):
XBLA Games
Frogger: Hyper Arcade Edition
Joe Danger 2: The Movie
Zuma's Revenge!
The Simpsons™ Arcade Game
Wreckateer
Plants vs. Zombies
Peggle
Peggle™ Nights Content Pack
Fire Pro Wrestling
SONIC 4 Episode II
Sonic The Hedgehog 2
RAW
A World of Keflings
A World of Keflings – Sugar, Spice and Not So Nice
A World of Keflings – It Came From Outer Space
Kinect Party
Jet Set Radio
18th: Modern Warfare 3
Modern Warfare® 3 (GoD)
Collection 1 DLC
Collection 2 DLC
Collection 3 DLC
Collection 4 DLC
19th: LEGO Games
LEGO Batman (GoD)
LEGO Star Wars: The Complete Saga [GoD)
LEGO Star Wars III (GoD)
LEGO® Indiana Jones™ (GoD)
LEGO Pirates of the Caribbean (GoD)
LEGO® Indiana Jones™ 2 (GoD)
LEGO® Harry Potter™ (GoD)
20th: Platformer Games
Fez
HELL YEAH! Wrath of the Dead Rabbit
Sonic Adventure™ 2
Rayman® Origins (GoD)
Rayman 3 HD
Mark of the Ninja
Trine 2
21st: Rockstar Games
L.A. Noire (GoD)
Red Dead Redemption (GoD)
Max Payne 3 (GoD)
Midnight Club: LA (GoD)
22nd: TBA

23rd: Summer of Arcade 2012 Games
Dust: An Elysian Tail™
Deadlight
Hybrid
24th: Trials HD and Trials Evolution
Trials HD
Trials HD – Big Thrills
Trials HD – Big Pack
Trials Evolution
Trials Evolution: Origin of Pain
25th: Kinect Family
Hydro Thunder
Rock of Ages
Mini Ninjas Adventures
Leedmees
Fruit Ninja Kinect
Fruit Ninja Kinect – 8-bit Cartridge
Fruit Ninja Kinect – Art Box
Fruit Ninja Kinect – Space Capsule
Fruit Ninja Kinect – Storm Season
26th: TBA

27th: Borderlands
Borderlands (GoD)
Borderlands 2 (GoD)
Borderlands 2 Season Pass
28th: The Walking Dead
The Walking Dead Episode 1
The Walking Dead Episode 2
The Walking Dead Episode 3
The Walking Dead Episode 4
The Walking Dead Episode 5
29th: Family Games
Banjo Kazooie: Nuts & Bolts (GoD)
Cars 2: The Video Game (GoD)
Crash Of The Titans (GoD)
Toy Story 3 (GoD)
Crazy Taxi
The Splatters™
30th: Fighting Games
Virtua Fighter 5 Final Showdown
Street Fighter III: Online Edition
Dungeon Fighter LIVE: Fall Of Hendon Myre
31st: Skyrim and Oblivion
The Elder Scrolls V: Skyrim (GoD)
The Elder Scrolls V: Skyrim: Dawnguard
The Elder Scrolls V: Skyrim: Hearthfire
The Elder Scrolls IV: Oblivion (GoD)
The Elder Scrolls IV: Oblivion: Shivering Isles
The Elder Scrolls IV: Oblivion: Knights of the Nine