Nexus Prime: Photos Suggest Samsung Galaxy Nexus as Official Name [EXCLUSIVE]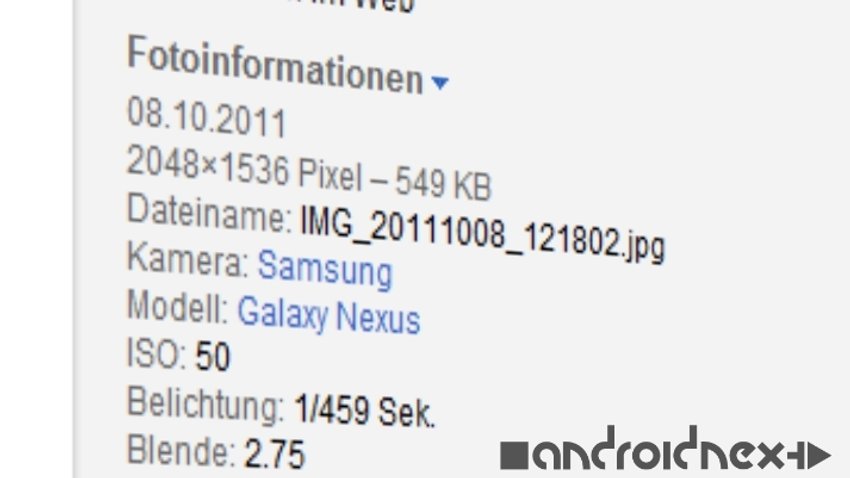 ---
Google's and Samsung's new Android flagship device originally should have been introduced today, but as we all know by now the official presentation was cancelled, with a new date yet to be announced. Meanwhile more and more pieces of information regarding the device keep emerging. Just now we discovered an interesting detail ourselves: Search results in Google's own picture search hint towards a "Samsung Galaxy Nexus" as the smartphone's official name. [This article in German/Artikel auf Deutsch]
In Google's photo service Picasa it is possible to search for photos that have been taken with specific camera types and models. Usually these informations and names are found in the camera's or camera phone's so called EXIF data which is stored with the picture taken. So we randomly typed in some names that are rumored to be candidates for an official branding of the Nexus Prime. We only got results for one entry: Samsung Galaxy Nexus.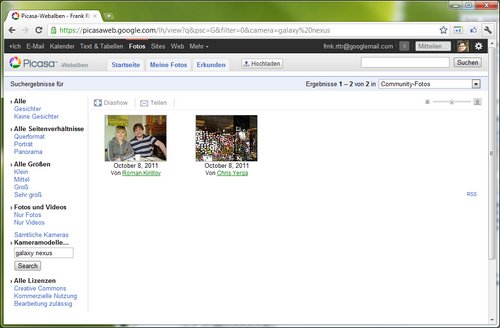 These are the two photographs that came up in our search: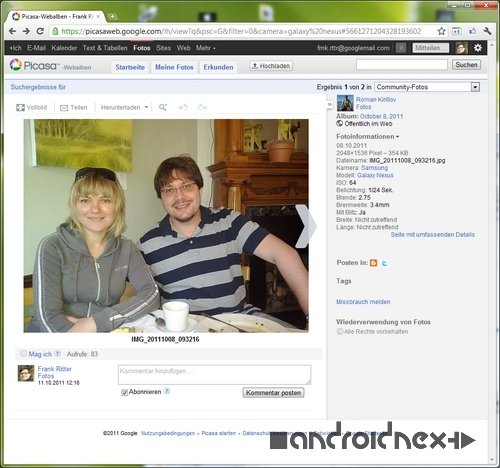 One that seems to be a family photo of Roman Kirillov ...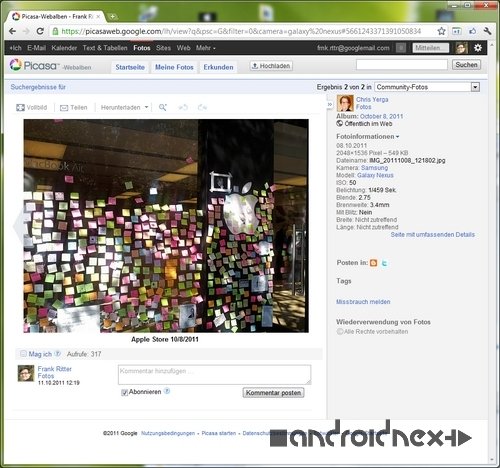 ... and a picture of some Steve Jobs memorial Post-it notes at an Apple Store made by Chris Yerga.
Especially noteworthy: Both photographers are Google employees. According to LinkedIn Kirillov works on AdSense for TV, Chris Yerga actually is a member of the Android team. Thats why we don't believe these findings to be just some hoaxes with modified EXIF-data.
Both pictures were taken on October, 8th and come in 3 MP resolution. Although this seems a little low as a resolution for a top-notch smartphone like the Prime, it can be explained with either the picture being downsized by Picasa through the automatic upload capability of Android's Google+ app or the smartphone camera set to a lower resolution.
The name "Samsung Galaxy Nexus" has already been brought up by BGR – looks as if these rumors could receive some new attention now ...
[UPDATE:] The photos already vanished from Picasa.