HTC One mini: New Photos and Specs – Snapdragon 400 Dual Core with 1.4 GHz [exclusive]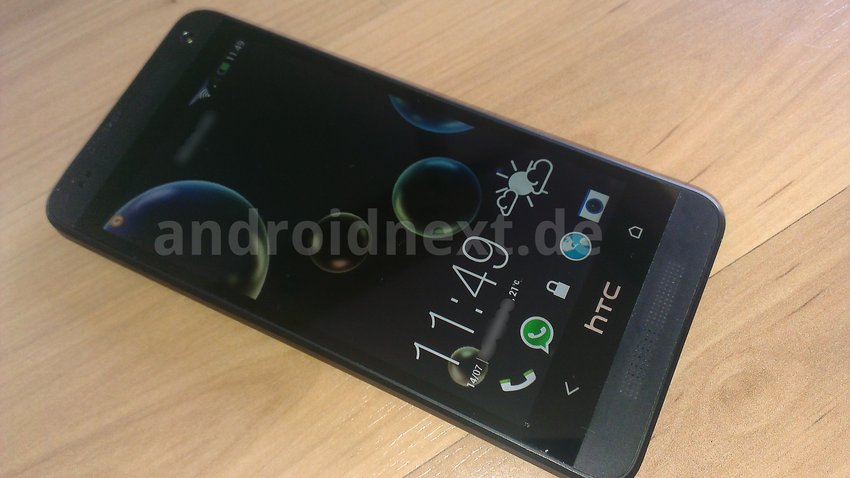 ---
We were just given new photos and information regarding the soon-to-be-released HTC One mini. According to our informant, the device sports a 1.4 GHz Snapdragon 400 and 1 GB of RAM. Also a 720p display, next to a 4 MP Ultrapixel sensor and a 1.6 MP front camera, are confirmed.
[This article is also available in German. / Dieser Artikel ist auch auf Deutsch verfügbar.]
Is the HTC One mini supposed to replace the 2012 model HTC One S? This is a not too far-fetched assumption, as HTC recently said it would not be updating the HTC One S to Android 4.2 and Sense 5 – allegedly because of its low-end hardware.
Quite astonishing that the HTC One mini will come with said Android 4.2/Sense 5 combo, although the device is said to have only marginally better specs with a Qualcomm Snapdragon 400 Dual Core CPU. The SoC can now be seen confirmed with the screenshots of CPU-Z that were sent to us by a user who got his hands on an internal carrier testing device.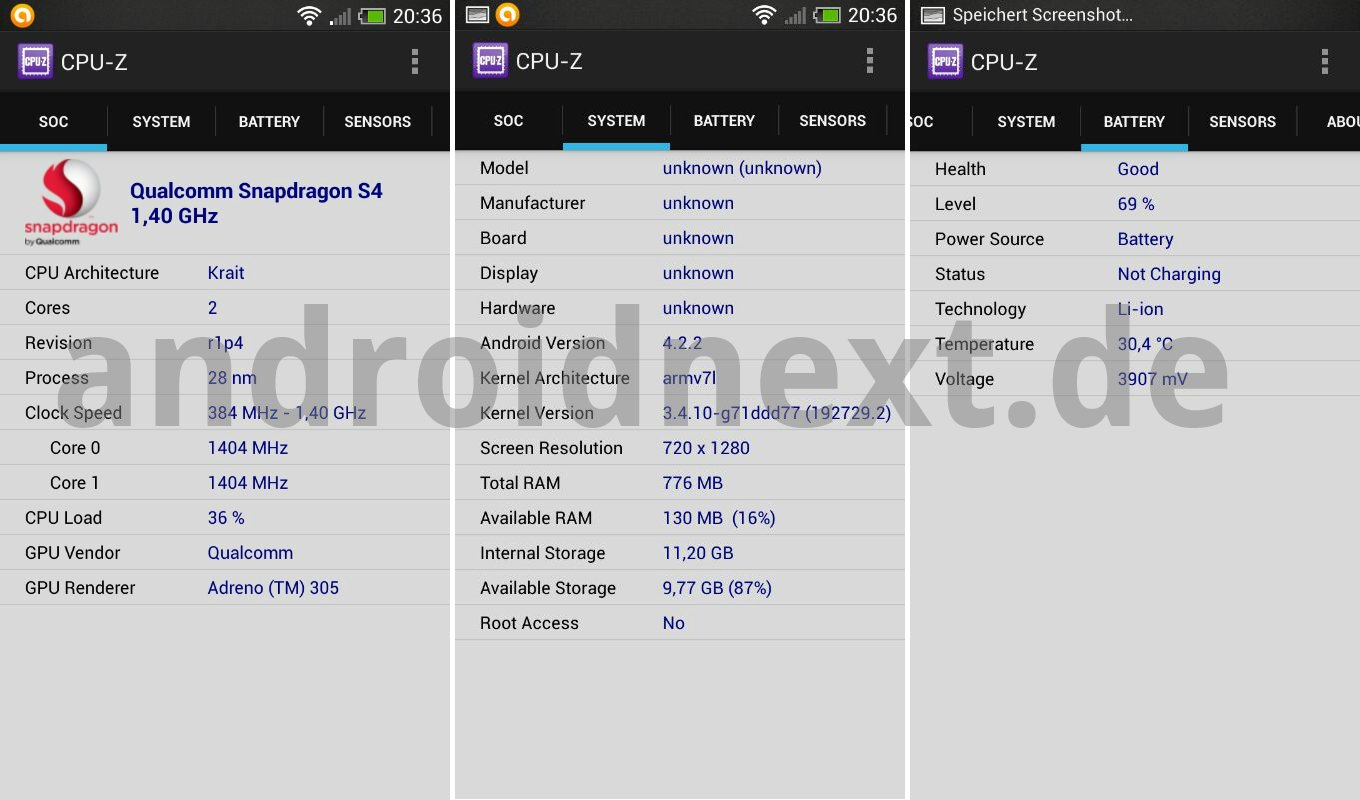 Do not be confused: CPU-Z seems to generally show the Snapdragon 400 as an S4 - we double checked it on a Samsung Galaxy S4 mini that uses the same SoC. As a matter of fact, the important thing to notice is the Adreno 305 GPU, which itself can only be part of a Snapdragon 400.
We can also confirm a bunch of other specs now: The HTC One mini will sport a 720p display, uses 1 GB of RAM and has 16 GB of internal storage, 12 GB of which can be used.
With the One mini's CPU being actually lower clocked than the One S' (1.4 GHz vs. 1.5 GHz), the only significant difference in performance between both of the smartphones should be the mini's better GPU (Adreno 305 vs. 225). Additionally, there is an equally sized (4.3″), but higher resolution display in the mini (720p vs. qHD) and the fresher versions of Android/Sense that we already mentioned. We do not have information about the BoomSound speaker's quality.
Our informant also confirmed that the One mini is quite similar to its bigger brother HTC One (review) in terms of size, just around 1 cm shorter.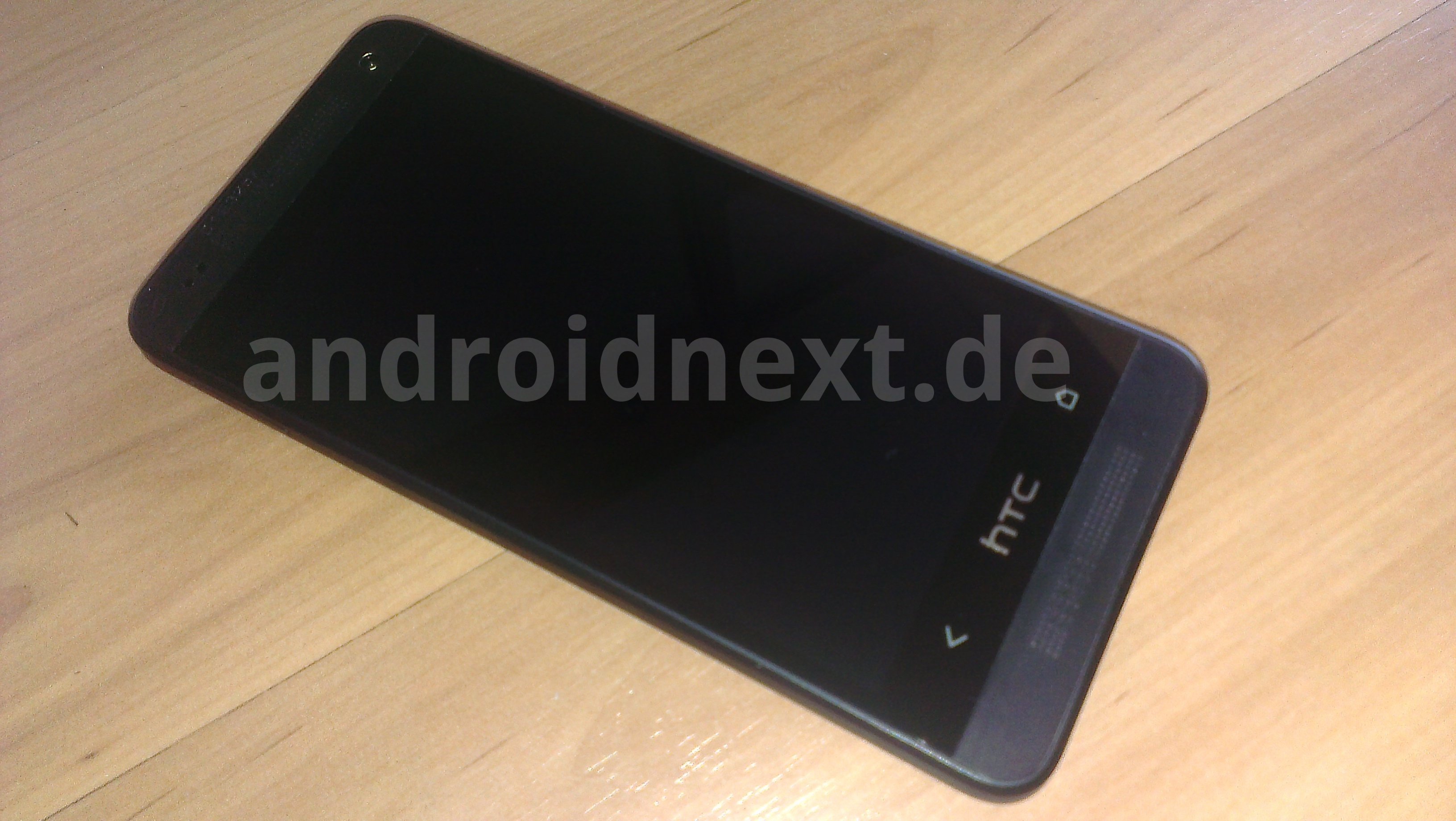 Here are a couple of screens from Antutu's system infos, confirming the 4 MP (supposedly Ultrapixel) back camera sensor and a 1.6 mp front camera.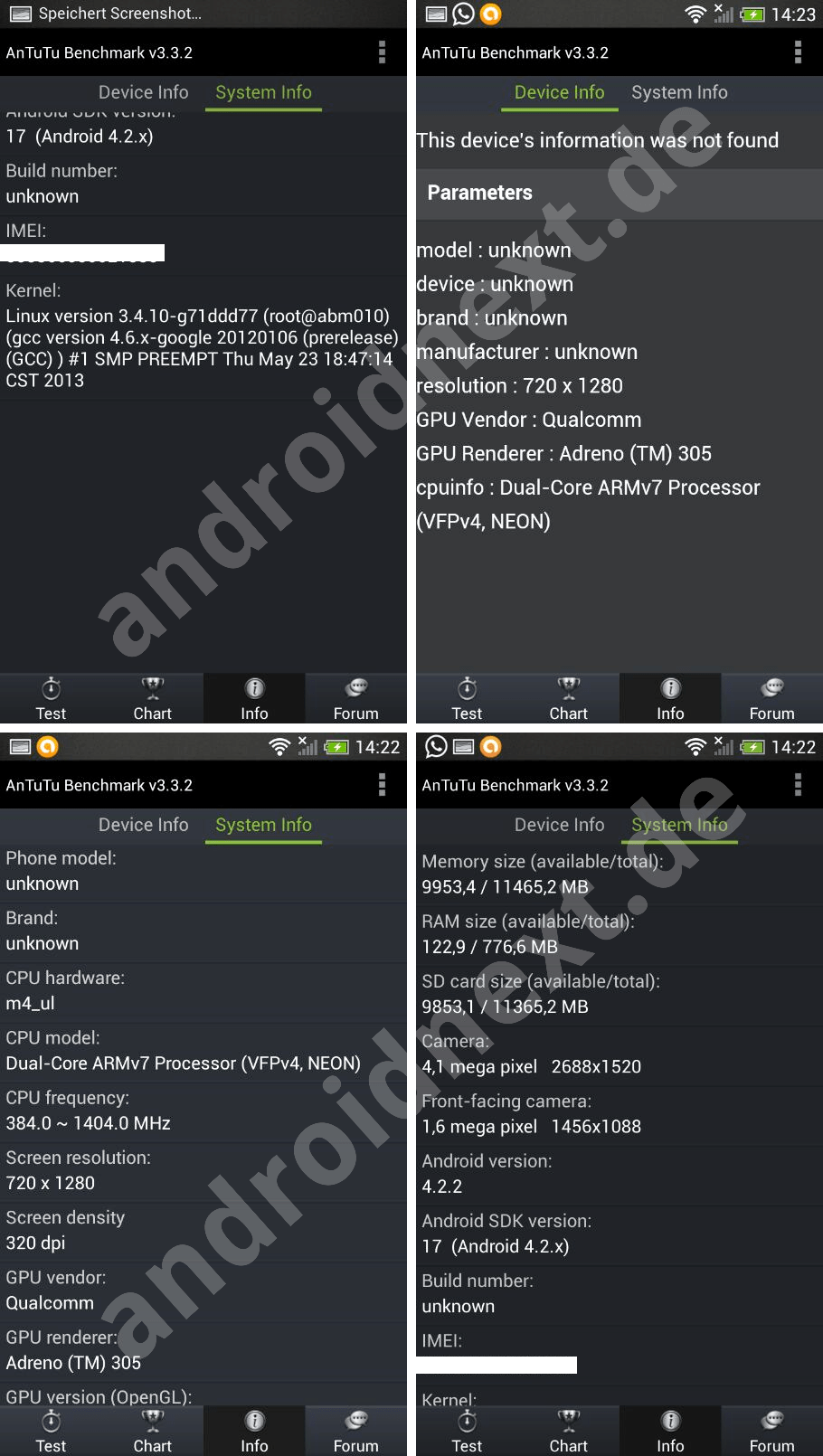 What do you think about the HTC One mini, especially in relation to the HTC One S' hardware specs? Tell us your opinion in the comments.