Das iPhone 4 ist da - Reviews überall!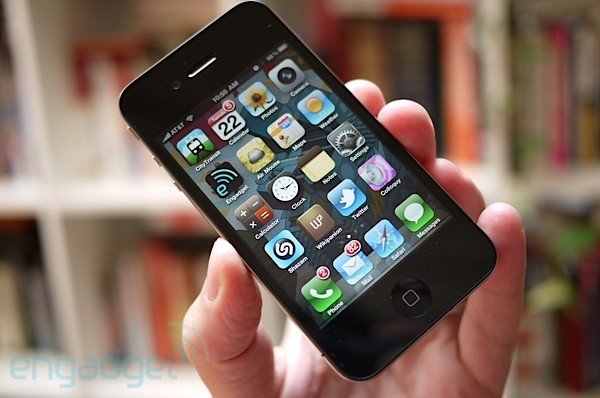 Das iPhone 4 ist am Markt! Während es in den Vereinigten Staaten teilweise schon um einen Tag früher zugestellt wurde als das eigentlich geplant war, bekommt man in Deutschland – teilweise seit Mitternacht, teilweise seit heute morgen – endlich das beste iPhone aller Zeiten zu kaufen.
Natürlich dauerte es auch nicht lange, bis die ersten Reviews eintrudeln, und die sind alle recht einheitlich gestimmt:
engadget meint zum Beispiel…
We're not going to beat around the bush — in our approximation, the iPhone 4 is the best smartphone on the market right now. The combination of gorgeous new hardware, that amazing display, upgraded cameras, and major improvements to the operating system make this an extremely formidable package. Yes, there are still pain points that we want to see Apple fix, and yes, there are some amazing alternatives to the iPhone 4 out there. But when it comes to the total package — fit and finish in both software and hardware, performance, app selection, and all of the little details that make a device like this what it is — we think it's the cream of the current crop.
USA Today ist ähnlich begeistert:
The new iPhone 4 I've been testing for about a week and a half – along with the major refresh of the mobile operating system software at the core of recent models – demonstrates once again why Apple's handset is the one to beat, even as it faces fierce competition from phones based on Google's Android platform, among others.
Walt Mossberg von AllThingsD schreibt:
I've been testing the iPhone 4 for more than a week. In both hardware and software, it is a major leap over its already-excellent predecessor, the iPhone 3GS.

It has some downsides and limitations – most important, the overwhelmed AT&T network in the U.S., which, in my tests, the new phone handled sometimes better and, unfortunately, sometimes worse than its predecessor. I'll get into that below. But, overall, Apple has delivered a big, well-designed update that, in my view, keeps it in the lead in the smartphone wars.
Ebenfalls lesenswert: Die Reviews von BoingBoing, NY Times und Boy Genius Report.