Interview with Darky: The guy behind the Darky's ROM
A few days ago we reported about Darky's ROM which at the moment is one of the most popular custom firmwares for Samsung's Galaxy S smartphone. The report received a lot of interest and feedback from our readers. So we decided to feature the person behind the ROM. Darky was friendly enough to accept our request for an interview. Read about his life, work and ideas after the break.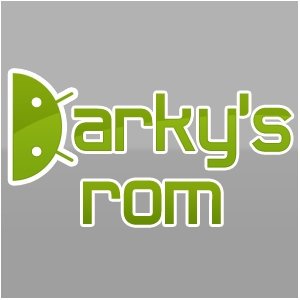 This is the english translated Version of an Interview that we held in German. Zur deutschen Version des Interviews.
androidnews.de: Hi Darky, please tell us, who you are, where you're from and what you do beside cooking ROMs.
Darky: Greetings! My real name is Joël Staub -Darky was a nickname I used in my days as a teenager. I was born in 1992, so I am 18 years old right now. At the moment I am receiving a professional training to become an IT technician with a focus on systems technology. I live in Winterthur, Switzerland.
androidnews.de: How did you end up creating ROMs, what was your motivation?
Darky: At first I was an ordinary user. Then I realized that you can flash ROMs and I was very impressed by the work of the independent developers. I always thought: "It must require so much work and so much knowledge to create such a ROM." But then, by mid-October 2010 I made the decision to take things into my own hands – although in the beginning I had no clear idea how to start. There were no manuals or guidelines so I had to work everything out in a trial&error-manner.
I really got into it and soon released the very first version (back then it was called "Darky's Raw Steel Edition"). But after a few days I kind of lost the interest and even considered selling my Galaxy S. But my girlfriend kept me from quitting – she believed in me and was sure I could become even better. I listened to her and kept going. And so today the numbers are: more than 3,000,000 hits, 26,000 answers, more than 200,000 downloads and more than 3,000 forum-members on www.darkyrom.com.
androidnews.de: These numbers underline that Darky's ROM is probably the most popular custom firmware for the SGS. What do you think made this success possible?
Darky: I don't really know how to answer that question ;) There was a boom since version 5 – that was when I had just restarted the whole thing and it was my first "Gingerbread Edition"-ROM.
androidnews.de: Have you been surprised by the enormous feedback?
Darky: I have to admit that this huge amount of feedback really overrun me to a certain degree. I had never expected more than 50 people using my ROM – there were still so many other, much more experienced "ROM cooks" out there who have been doing this kind of work for years.
androidnews.de: You receive tons of requests, proposals and cries for help every day concerning Darky's ROM. The corresponding support thread at XDA is huge by now (> 26,000 postings) and, as you mentioned, you also have your own Darky's ROM community. How do you keep track of everything and still have time for coding?
Darky: Now that's a good question. Sometimes I realize that I invest too much time into the project. That adversely affects my private life – still not to a dramatic extent, but it shows. That's why a few weeks ago I made a break: In the future I will test updates much longer and more intense while at the same time I will distribute the different duties of ROM development among my crew members. This hopefully will make me more relaxed and happy in the long run. ;)
androidnews.de: On the MWC in February a lot of new devices will be released – do you already have a successor in focus or will you stay faithful to the Samsung Galaxy S?
Darky: Beside my other Android-operated phones the Galaxy S is my main working tool. I exclusively use it for my ROM projects and really don't play investing a lot of money into new devices. That is a decision based on reason – even more so as I am taking my driving test these days. So yes, I will definitely stay with the Galaxy S.
androidnews.de: How many hours do you invest into the work on Darky's ROM per week and how many have it been overall?
Darky: Hard to say – a lot, that's for sure. On weekends I sometimes work the whole night, testing bugfixes, features and such. Right now I fortunately have a huge crew of beta-testers and the IRC-channel, which both make the detection of bugs a lot easier. I'd guess that I invest about 30 hours a week into the ROM – that's only development and testing. Beside that I also answer about 30 to 40 PMs a day and read the feedback in the forums and chatrooms. But as I said before, I'd like to step back a little in the future.
androidnews.de: A few days ago you released version 9 of Darky's ROM. What's new?
Darky: The newest release version 9.0.2 brings a lot of scripts that make the installation quite easy: they fix problems, clean up the Galaxy S before the installation, recognize the applied file system (lag fixes on/off, ext4, RFS) and much more. The most important change is the new integrated application called "DarkyROM Configurator" (free of charge, Market | AppBrain). With this app users can determine their personal settings and apps before the installation starts. The ROM will recognize these preferences and install accordingly. Beside that the new ROM now supports a lot of new models – mainly the different US-versions -- of the Galaxy S.
androidnews.de: What would your advice be to someone who wants to create his own custom ROM? How do you start best?
Darky: trial & error. Simply unpack a ROM with WinRAR or another zipping-tool and try to understand the file structure. And, of course: read, read, read!
androidnews.de: Tell us, who is the beautiful lady seen on your avatar? :)
Darky: That's my girlfriend. She is responsible for my ROM being what it is now. We are a couple for almost a year now, but have known each other for over ten years. ;)
androidnews.de: You do your work without any consideration for monetary gain, despite the huge amount of working hours per week …
Darky: … exactly, ROM and application will always be free – promised.
androidnews.de: Still, is there a way, one can show his gratitude to you?
Darky: Sure. Donations are absolutely no necessity – but I still am happy about small appreciations for my work. After all, in real life everybody naturally pays for a good product. ;) Whoever wants to contribute can use either PayPal or simply ask for my banking account information via e-mail (darkyy92 gmail (.) com). Besides that a lot of people are helping me by doing jobs like creating logos, tutorials, scripts, apps or simply moderating the forums.
androidnews.de: Darky, thank you very much for the interview. Is there anything else you'd like to say?
Darky: I'd simply like to thank my beloved girlfriend Gabriela, my whole family, my friends and everybody who helps and supports me with the project "Darky's ROM".
Darky's ROM | Download Darky's ROM 9.0.2 | Installation guide