Samsung Galaxy S2: Hands-On with CyanogenMod 9 based on Android 4.0.3 [EXCLUSIVE]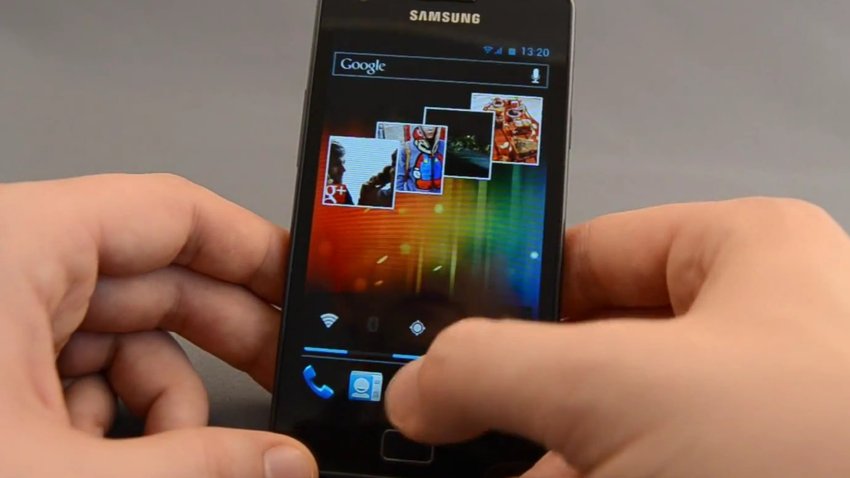 ---
Everyone is waiting impatiently for a first stable release of CyanogenMod 9. And even though the CM-Team is not too open about the progress of their work, we had the rare chance to take an exclusive look at the current state of CyanogenMod 9 based on Android 4.0.3 "Ice Cream Sandwich" on the European Samsung Galaxy S II. Since most of you are eager to see first impressions and find out what's working and what's not, we took a camera and shot a hands-on video.
[Here's the German version of the article.]
While there are already a lot of Ice Cream Sandwich Custom ROMs available for current Android-phones, the ICS-ROM situation for the Samsung Galaxy S2 is unfortunately not looking too good, despite the SGS2 being one of the best-selling smartphones in 2011. There were two leaks of official Samsung firmwares a few days ago, but unfortunately they are barely usable. One more ICS Custom ROM existed and has seen a few build-versions, but there is one problem: These builds were actually compiled from CyanogenMod source – after Team Hacksung went closed source this project had to be closed as well. But TeamHacksung had good reason to take this step: The source was too buggy for everyday use. Developer Codeworkx told us, everyone who is really capable of contributing code in a useful way still has access to the repository.
So without the insight that the other ROM provided, a lot of questions started to pile up: What's going on behind those locked doors at Team Hacksung? What's the current state of the CM9 port on our beloved SGS2? androidnext was given the opportunity to take a deeper look at the current state of development. Yes, this is the real deal. See for yourself in our hands-on video:
A little addition to the video: Face unlock works. After codeworkx saw the video, he sent me a ZIP file to flash and now it actually does work pretty good.
We know, you probably all want to know the same now, but: No, CyanogenMod 9 is not ready for everyday use yet, at least on the Samsung Galaxy S2 and we can not provide any of you with a flashable ZIP file. The biggest show stopper right now is the unreliable telephone function. This is caused by Samsung's poor RIL implementation – but that's probably going to change with the next leaks of official firmwares. See SamMobile and codeworkx' blog for updates on this matter.
There is more stuff that's not working: There are frequent crashes and a couple of apps (like Google Music) are not working at all. Even though I do like bleeding edge software, I will not leave CM9 installed on my phone in its current state. But there is much to be looking forward to and be assured that those guys at TeamHacksung and CyanogenMod will deliver a stable release much quicker than Samsung.
(Thanks again to Codeworkx Codeworkx from TeamHacksung)
>> Buy the Samsung Galaxy S II (German shops): Amazon.de | notebooksbilliger | Cyberport