Call of Duty - Black Ops 2: Microtransactions kommen im April für PS3 & PC
Nachdem Anfang des Monats schon Xbox 360 Besitzer Bekanntschaft mit den Microtransactions in Call of Duty: Black Ops 2 gemacht haben, folgen bald die PS3 & PC Nutzer. In rund zwei Wochen darf man sich auch hier mit dem Micro-Items eindecken.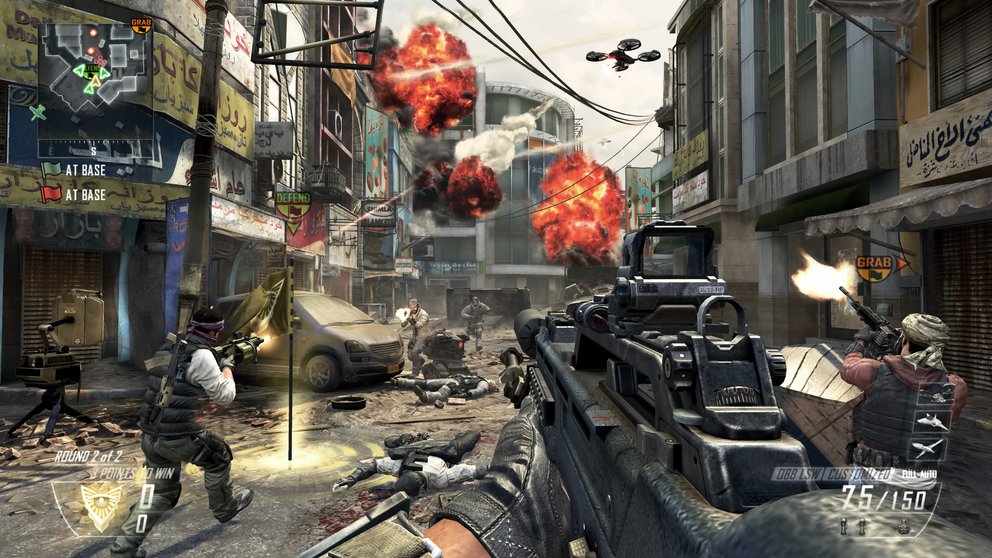 Ab dem 12. April werden die Microtransactions auch für die PS3 und PC Versionen von Call of Duty: Black Ops 2 verfügbar sein. Fans des Shooters können sich hier personalisierte Items zulegen und so etwa neue Skins für Waffen und Create-a-Class Slots kaufen.
Laut Activision sollen die Microtransactions keine Gameplay-Vorteile bieten, sondern lediglich die kosmetische Vielfalt des Spiels erhöhen. Eine Übersicht der Micro-Items findet ihr hier.
Via: Polygon
Quelle: One of Swords