Cut The Rope: Interview with the Developer [EXCLUSIVE]
Today is Cut The Rope Day — not only on androidnews.de. After the game has been released today, our readers had some questions that we weren't able to answer, so we forwarded these questions directly to developer Semyon Voinov from Zeptolab, who was more than happy to answer them for us. Here is what he had to say about app permissions, Android Market and an ad-free version of the game.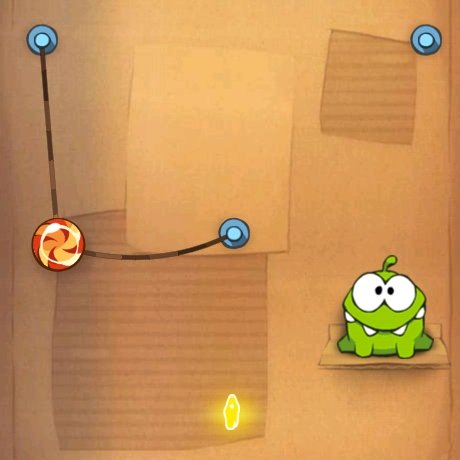 This Article in German/Artikel auf Deutsch
androidnews.de: We had some comments at our site criticizing that the app needs permission to access your contacts. Can you briefly explain why this is necessary?
Semyon Voinov: Sorry for the permission request, it's a part of Scoreloop's functionality which allows adding friends from the phone's address book. (Editor's note: Scoreloop is a German startup Munich, which has recently been acquired by RIM, offering social gaming features such as highscores and friend lists for mobile games) Due to the users' concerns, we are planning to limit this functionality in the upcoming update.
androidnews.de: Will you release a pro version without ads?
Semyon Voinov: Yes, we are planning to release an ad-free version during the following weeks.
androidnews.de: Will you release the given version in the Google Android Market?
Semyon Voinov: It is still to be decided if Google Android Market will have free or paid (ads-free) version, or both of them.
Thanks to our readers for all the questions and especially to Semyon Voynov for his time and willingness to answer them. We can't emphasize enough how much we appreciate all his effort. Personally, I will immediately buy the paid version of Cut the Rope (even though I already bought it for my iPod Touch) — not just because it's a great game, but also because I want to support the developer behind it.
Here's the original mail: