Video Game Awards 2012: Dishonored, Journey für Game of the Year nominiert
Anfang Dezember finden wieder die Spike Video Game Awards 2012 statt. Zwar sind die Trailer und Neuankündigungen der nicht mehr so geheime Star der Veranstaltung, dennoch werden auch einige Awards verliehen.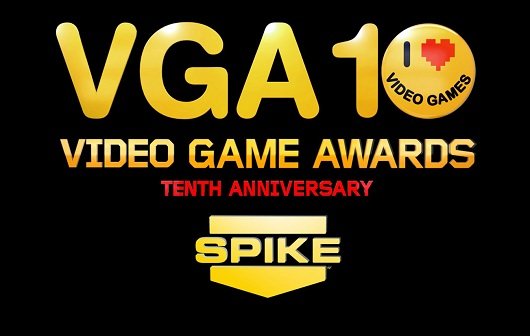 Nun gab man die Nominierten für die verschiedenen Kategorien bekannt. Hoffnungen auf das Spiel des Jahres dürfen sich etwa die Arkane Studios und Telltale Games machen, die mit Dishonored bzw. "The Walking Dead" nominiert sind.
Zudem sind die beiden Studios auch Kandidaten für das Studio of the Year. Die VGAs 2012 finden am 7. Dezember bzw. 8. Dezember unserer Zeit zum zehnten Mal statt. Neben den von einem Komitee verliehen Awards können auch Fans für zwei Auszeichnungen abstimmen. Hier die komplette Liste der Nominierten:
Game of the Year
Assassin's Creed 3
Dishonored
Journey
Mass Effect 3
The Walking Dead
Studio of the Year
343 Industries
Arkane Studios
Gearbox Software
Telltale Games
Best Xbox 360 Game
Assassin's Creed 3
Borderlands 2
Dishonored
Halo 4
Best PS3 Game
Assassin's Creed 3
Borderlands 2
Dishonored
Journey
Best Wii/Wii U Game
New Super Mario Bros. U
The Last Story
Xenoblade Chronicles
Zombi U
Best PC Game
Diablo 3
Guild Wars 2
Torchlight 2
XCOM: Enemy Unknown
Best Shooter
Borderlands 2
Call of Duty: Black Ops 2
Halo 4
Max Payne 3
Best Action-Adventure
Assassin's Creed 3
Darksiders 2
Dishonored
Sleeping Dogs
Best RPG
Diablo 3
Mass Effect 3
Torchlight 2
Xenoblade Chronicles
Best Multiplayer Game
Borderlands 2
Call of Duty: Black Ops 2
Guild Wars 2
Halo 4
Best Individual Sports Game
Hot Shots Golf World Invitational
SSX
Tiger Woods PGA Tour 13
WWE 13
Best Team Sports Game
FIFA 13
Madden NFL 13
NBA 2K13
NHL 13
Best Driving Game
Dirt Showdown
F1 2012
Forza Horizon
Need for Speed: Most Wanted
Best Song in Game
Castle of Glass by Linkin Park (Medal of Honor: Warfighter)
Cities by Beck (Sound Shapes)
I was Born for this by Austin Wintory (Journey)
Tears by Health (Max Payne 3)
Best Original Score
Call of Duty: Black Ops 2
Halo 4
Journey
Max Payne 3
Best Graphics
Assassin's Creed 3
Dishonored
Halo 4
Journey
Best Independent Game
Dust: An Elysian Tail
Fez
Journey
Mark of the Ninja
Best Fighting Game
Dead or Alive 5
Persona 5 Arena
Street Fighter x Tekken
Tekken Tag Tournament 2
Best Handheld/Mobile Game
Gravity Rush
LittleBigPlanet Vita
New Super Mario Bros. 2
Sound Shapes
Best Performance by a Human Female
Emma Stone as Armanda Cartwright (Sleeping Dogs)
Jen Taylor as Cortana (Halo 4)
Jennifer Hale as Commander Shepard (Mass Effect 3)
Melissa Hutchinson as Clementine (The Walking Dead)
Best Performance by a Human Male
Dameon Clarke as Handsome Jack (Borderlands 2)
Dave Fennoy as Lee Everret (The Walking Dead)
James McCaffrey as Max Payne (Max Payne 3)
Nolan North as Captain Martin Walker (Spec Ops: The Line)
Best Adapted Video Game
Disney Micky Epic 2: The Power of 2
Lego Batman 2: DC Super Heroes
The Walking Dead
Transformers: Fall of Cybertron
Best DLC
Dawnguard – The Elder Scrolls V: Skyrim
Leviathan – Mass Effect 3
Mechromancer Pack – Borderlands 2
Perpetual Testing Initiative – Portal 2
Best Downloadable Game 
Fez
Journey
Sound Shapes
The Walking Dead
Best Social Game
Draw Something
Marvel: Avengers Alliance
SimCity Social
You Don't Know Jack
Most Anticipated Game
Bioshock Infinite
Grand Theft Auto V
South Park: The Stick of Truth
The Last of Us
Tomb Raider
Character of the Year
Connor (Assassin's Creed 3)
Commander Shepard (Mass Effect 3)
Claptrap (Borderlands 2)
Master Chief (Halo 4)
Raul Menendez (Call of Duty: Black Ops 2)