Far Cry 3: Launch Trailer & Day-One Patch
Jeden Tag gibt's was Neues zu Far Cry 3: Ubisoft veröffentlichte nun ein weiteres Video zum Open-World Shooter, nämlich einen umfangreichen Launch Trailer.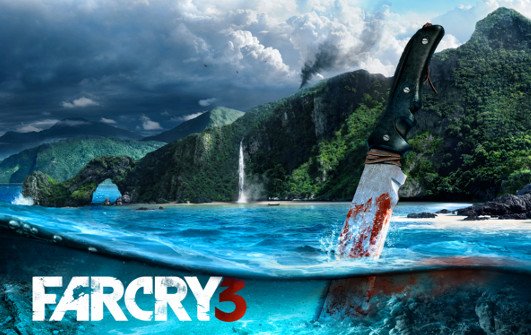 Im fast zehn Minuten langen Far Cry 3 Launch Trailer zeigt man euch, was das Spiel so alles bietet. Neben den verschiedenen Gameplay-Elementen stellt man so etwa auch einige der Charaktere des Spiels vor.
Passend zum Launch gibt es auch gleich einen Patch. Der Far Cry 3 Patch 1.01 sorgt für ein paar Bugfixes in der Singleplayer-Kampagne, den Koop- und Multiplayer-Modi und verbessert die gesamte Performance des Spiels. Die gesamten Patchnotes findet ihr hier bzw. unten.
Ab heute ist das Spiel offiziell für PC, Xbox 360 und PS3 erhältlich. Warum sich ein genauerer Blick auf jeden Fall lohnt, erfahrt ihr im Far Cry 3 Test.
GENERAL
Improved overall Multiplayer stability and performance.
Added SHOW TOP, SHOW YOU, PAGE UP and PAGE DOWN options in Leaderboards.
Fix the voice chat issue that would mute players by default.
Lobby chat can now be accessed when a controller is connected.
CO-OP
Fixed graphical issues on loading screen hints.
Fixed the issue that would prevent maps from being displayed or randomized the first time a user enters Public Co-op.
Health regeneration option no longer has inverted functionality.
"Flare gun" kills are no longer considered as Assist kills.
PVP
Fixed ground texture resolution.
Grass surrounding fire spawns no longer remain red on Firestorm maps.
MAP EDITOR
Improved white objects thumbnails legibility.
Users can now start a private match in 1 player on user created maps.

SINGLE PLAYER
Improved game stability and performance.
Fixed issues with flickering on specific water textures.
Fixed small UI glitches related to different display resolutions.
"Weapon cache" mission: Mission Zone and Mission Marker no longer stays on mini-map and on screen after mission completion.
Crafting items are now auto selected when entering a new crafting category.
Added sound when zooming in and out the camera with the mouse scroll button.