Halo 4: Achievements und Soundtrack enthüllt
Die Halo-Reihe steht nicht nur für den Masterchief und actiongeladene Momente, Fans der Reihe wissen vielmehr auch den Soundtrack der Spiele zu schätzen. Natürlich wird man sich auch den Soundtrack von Halo 4 zulegen können.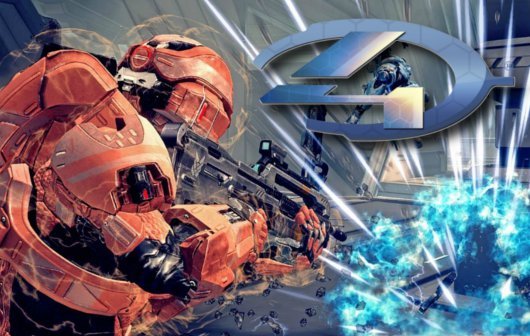 Ab dem 22. Oktober wird der Halo 4 Soundtrack im Handel und als Download erhältlich sein. Über 15 Songs hält die CD bereit, welche von dem London Bulgarian Choir und einem 50-Mann Orchester eingespielt wurde. Als Komponist ist dabei zum ersten Mal Neil Davidge verantwortlich, zuvor Produzent von Massive Attack.
Ganz große Halo Fans können sich zudem das Special Edition 2-Disc Box Set zulegen, welches neben dem Soundtrack auch ein Remix Album von 14 bekannten DJs, eine Making of DVD, Behind the Scenes Fotos, eine exklusive Vinyl-Platte und vieles mehr beinhaltet.
Halo 4 erscheint am Oktober exklusiv für die Xbox 360. Achievement-Jäger können vorab schon einmal einen Blick auf die enthaltenen Erfolge werfen (Achtung: Spoiler)
Dawn - Complete Mission 1 on any difficulty (10G)
Requiem - Complete Mission 2 on any difficulty (10G)
Forerunner - Complete Mission 3 on any difficulty (10G)
Infinity - Complete Mission 4 on any difficulty (10G)
Reclaimer - Complete Mission 5 on any difficulty (10G)
Shutdown - Complete Mission 6 on any difficulty (10G)
Composer - Complete Mission 7 on any difficulty (10G)
Midnight - Complete Mission 8 on any difficulty (10G)
Wake up John - Complete the Campaign on Normal or harder (20G)
I Need a Hero - Complete the Campaign on Heroic or harder (40G)
The Legend of 117 - Complete the Campaign on Legendary difficulty (70G)
Lone Wolf Legend - Complete the Campaign solo on Legendary difficulty (90G)
Skullduggery - Complete any Campaign mission with 3 or more Skulls on Heroic or harder (15G)
Bropocalypse - Complete any Campaign mission co-operatively on Heroic or harder (10G)
Bromageddon - Complete the Campaign co-operatively on Heroic or harder (40G)
Contact the Domain - Find a Terminal in the Campaign (10G)
Terminus - Find all of the Terminals in the Campaign (50G)
Digging up the Past - In Mission 1, find and access Chief's record (20G)
Midnight Launch - In Mission 2, get significant air in the Warthog at midnight (20G)
This is my Rifle, this is my Gun - In Mission 3, carry a UNSC weapon all the way through on Heroic or harder (20G)
Bros to the Close - Make it through Mission 4 without one preventable Marine death on Heroic or harder (20G)
Mortardom - In Mission 5, hijack a Wraith and use it to kill at least four enemy Wraiths on Heroic or harder (20G)
Explore the Floor - In Mission 6, trick or force a Hunter to fall to his demise (20G)
Give Him the Stick - In Mission 7 in solo Campaign, take out both Hunters using only the Sticky Detonator (20G)
Chief, Smash! - In Mission 8, kill 3 Crawlers in one hit with the Gravity Hammer (20G)
Not Some Recruit Anymore - Rank up your Spartan-IV to SR-5 (15G)
Movin' on Up - Rank up your Spartan-IV to SR-20 (30G)
I ♥ Red vs Blue - Win 5 War Games matchmaking matches (10G)
The Dongblainer - Win 20 War Games matchmaking matches (30G)
Operation Completion - Complete a Spartan Ops Mission on any difficulty (15G)
A Legendary Episode - Complete all chapters in Spartan Ops Episode 1 on Legendary difficulty (40G)
Dedicated to Crimson - Complete all chapters in the first 5 episodes of Spartan Ops on any difficulty (80G)
Crimson Alone - Complete a Spartan Ops chapter solo on Legendary (20G)
Roses vs Violets - Find one of the RvB Easter Eggs in Spartan Ops (20G)
Rescue Ranger - Save at least one Marine in Chapter 3 of Episode 2 of Spartan Ops on Heroic or harder (20G)
Knight in White Assassination - Assassinate a Knight in any Spartan Ops mission (20G)
What Power Outage? - Complete Chapter 4, Episode 5 of Spartan Ops without losing a generator on Heroic or harder (20G)
No Easy Way Out - In Ch 1, Ep 5 of Spartan Ops survive all enemy waves during the defense on Normal or harder (20G)
The Challenged - Complete a Challenge (10G)
The Challenger - Complete 25 Challenges (20G)
Armorer - Change your Spartan's armor in the Spartan Armor card (5G)
Badge - Change your Emblem in the Spartan ID card (5G)
PWND - Change your Service Tag in the Spartan ID card (5G)
What a Poser! - Change your Spartan's pose in the Spartan ID card (5G)
The Cartographer - Create and save a Custom Map in Forge (5G)
Game Changer - Create and save a Custom Game type in War Games (5G)
Snapshot! - Save a Screenshot from the Theater (5G)
The Director - Save a Film Clip from the Theater (5G)
Sharing is Caring - Upload a File to your File Share (5G)