Might & Magic Heroes VI: Story-Trailer zum Shades of Darkness Add-On
In knapp einem Monat erscheint die Shades of Darkness Standalone-Expansion zu Might & Magic Heroes VI. Ubisoft möchte euch jetzt mit dem Story Trailer und ein paar Boni zum Vorbestellen animieren.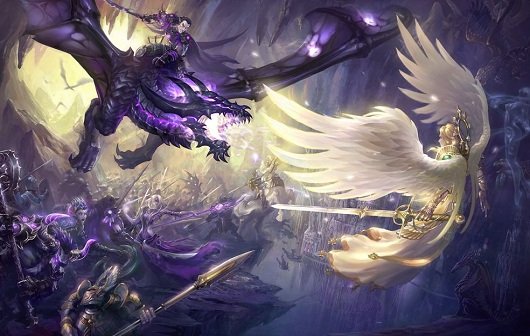 Wer über den UbiShop vorbestellt, darf sich so unter anderem auf den exklusiven Helden Belketh und einige Bonus-Waffe freuen. Ohnehin erweitert Shades of Darkness das Hauptspiel bereits um die Dungeon Fraktion und eine neue Story.
Am 28. Februar erscheint Might & Magic Heroes VI: Shades of Darkness für den PC, zudem gibt's auch eine Complete Edition mit Hauptspiel und Soundtrack. Hier die Auflistung der Vorbestellerboni:
The Angel of Death pack – an exclusive hero and his weapon:
–      The exclusive hero Belketh
–      His unique weapon: the Dragonbone staff
The Dynasty Armory pack – two dynasty weapons:
–      the Dragon Flametongue
–      the Perfect Silksword
An Exclusive Dynasty Weapon:
–      The Staff of Sar Aggreth