VGA 2011 - Alle Nominierten im Überblick
Nächsten Monat finden die diesjährigen Video Game Awards statt und Veranstalter Spike hat nun die komplette Liste der Nominierungen bekanntgegeben.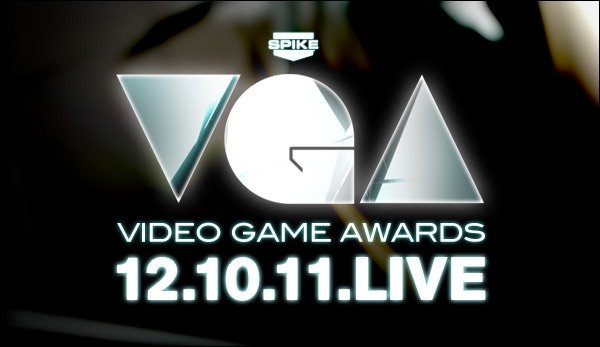 In 26 Kategorien treten die besten Spiele des Jahres gegeneinander an, unter anderem werden die besten Spiele für die jeweiligen Plattformen ausgezeichnet. In der Kategorie "Bestes Xbox 360 Spiel" sind so zum Beispiel Gears of War 3 und Portal 2 nominiert, letztes ist zudem auch Kandidat für das Game of the Year.
Neben den von einer Jury bestimmten Awards gibt es auch zwei Auszeichnungen, für welche die User verantwortlich sind. Die Abstimmung für diese Awards findet ihr hier.
Viel interessanter als die Trailer sind aber die Informationen zu den neuen Spielen, wie zum Beispiel dem neuen Bioware Projekt oder der Fortsetzung von Alan Wake. Die Video Game Awards 2011 finden am 10.12 statt.
GAME OF THE YEAR
Batman: Arkham City
The Elder Scrolls V: Skyrim
The Legend of Zelda: Skyward Sword
Portal 2
Uncharted 3: Drake's Deception
STUDIO OF THE YEAR
Bethesda Game Studios
Naughty Dog
Rocksteady Studios
Valve
BEST XBOX 360 GAME
Batman: Arkham City
Forza Motorsport 4
Gears of War 3
Portal 2
BEST PS3 GAME
inFAMOUS 2
Killzone 3
LittleBigPlanet 2
Uncharted 3: Drake's Deception
BEST Wii GAME
Disney's Epic Mickey
Kirby's Return to Dream Land
Lost in Shadow
The Legend of Zelda: Skyward Sword
BEST PC GAME
Battlefield 3
Minecraft
The Witcher 2: Assassins of Kings
Portal 2
BEST HANDHELD/MOBILE GAME
Ghost Trick: Phantom Detective
Infinity Blade
Super Mario 3D Land
Jetpack Joyride
BEST SHOOTER
Battlefield 3
Call of Duty: Modern Warfare 3
Gears of War 3
Rage
BEST ACTION ADVENTURE GAME
Assassin's Creed: Revelations
Batman: Arkham City
The Legend of Zelda: Skyward Sword
Uncharted 3: Drake's Deception
BEST RPG
Dark Souls
Deus Ex: Human Revolution
Dragon Age II
The Elder Scrolls V: Skyrim
BEST MULTI-PLAYER
Battlefield 3
Call of Duty: Modern Warfare 3
Gears of War 3
Portal 2
BEST INDIVIDUAL SPORTS GAME
Fight Night Champion
Tiger Woods PGA Tour 12: The Masters
Top Spin 4
Virtua Tennis 4
BEST TEAM SPORTS GAME
FIFA 12
NBA 2K12
NHL 12
MLB '11: The Show
BEST DRIVING GAME
DiRT 3
Driver: San Francisco
Forza Motorsport 4
Need For Speed: The Run
BEST FIGHTING GAME
The King of Fighters XIII
Marvel vs. Capcom 3: Fate of Two Worlds
Mortal Kombat
WWE All Stars
BEST MOTION GAME
Child of Eden
Dance Central 2
The Gunstringer
The Legend of Zelda: Skyward Sword
BEST INDEPENDENT GAME
Bastion
Minecraft
Superbrothers: Sword and Sworcery EP
The Binding of Isaac
BEST ADAPTED VIDEO GAME
Back to the Future: The Game
Batman: Arkham City
Captain America: Super Soldier
LEGO Star Wars III: The Clone Wars
BEST SONG IN A GAME
"Build that Wall (Zia's Theme)" by Darren Korb – Bastion
"Exile Vilify" by The National – Portal 2
"I'm Not Calling You a Liar" by Florence + the Machine – Dragon Age II
"Setting Sail, Coming Home (End Theme)" by Darren Korb – Bastion
"Want You Gone" by Jonathan Coulton – Portal 2
BEST ORIGINAL SCORE
Bastion
Batman: Arkham City
Deus Ex: Human Revolution
Portal 2
BEST GRAPHICS
Batman: Arkham City
LA Noire
Rage
Uncharted 3: Drake's Deception
BEST PERFORMANCE BY A HUMAN MALE
J.K. Simmons as Cave Johnson – Portal 2
Mark Hamill as The Joker – Batman: Arkham City
Nolan North as Nathan Drake – Uncharted 3: Drake's Deception
Stephen Merchant as Wheatley – Portal 2
BEST PERFORMANCE BY A HUMAN FEMALE
Claudia Black as Chloe Frazer – Uncharted 3: Drake's Deception
Ellen McLain as GLaDOS – Portal 2
Emily Rose as Elena Fisher – Uncharted 3: Drake's Deception
Tara Strong as Harley Quinn – Batman: Arkham City
BEST DOWNLOADABLE GAME
Bastion
Insanely Twisted Shadow Planet
Stacking
Trenched
BEST DLC
Fallout: New Vegas – Old World Blues
Mass Effect 2: Arrival
Mortal Kombat: Freddy Krueger
Portal 2 Peer Review
MOST ANTICIPATED GAME
BioShock: Infinite
Diablo III
Halo 4
Mass Effect 3
The Last Guardian
TRAILER OF THE YEAR
Assassin's Creed: Revelations
Batman: Arkham City
Dark Souls
Dead Island
Deus Ex: Human Revolution
The Elder Scrolls V: Skyrim
Hitman: Absolution
Prey 2
Tomb Raider
Uncharted 3: Drake's Deception