Need For Speed-Soundtrack: Trackliste und Songs kostenlos online anhören
---
Besonders Sport- und Rennspiele legen auch einen hohen Wert auf einen gut durchgemischten und wummernden Soundtrack. EA Sports hat nun bekanntgegeben, welche Lieder im Need For Speed-Soundtrack zu hören sein werden.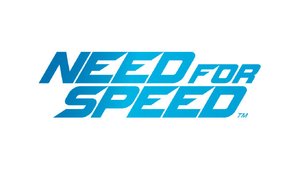 Plattformen:
Windows PC, Xbox One, PlayStation 4
In der Trackliste sind einige musikalische Highlights vertreten, darunter The Prodify, Refused oder die Chemical Brothers. Mit Genetikk ist auch ein deutschsprachiger Track in den Need For Speed-Liedern zu finden.
Need For Speed Soundtrack: Trackliste mit Genetikk, AVICII und mehr
Insgesamt gibt es 60 verschiedene Interpreten während der Rennen und beim Cruisen durch die Weiten im neuen Need For Speed-Spiel zu hören. Die vollständige Tracklist:
Aero Chord – Break Them feat. Anna Yvette
Aero Chord – Surface
Alison Wonderland – U Don't Know (feat. Wayne Coyne)
AVICII – Pure Grinding
Battle Tapes – Valkyrie
Botnek – Here It Comes (N4S Mix)
Botnek & 3LAU – Vikings
Clement Marfo & The Frontline – Get Rowdy
Congorock & Daddy's Groove – Black Sun
CP feat. Danny Cainco – Don't Stop
Dimension – Move Faster
Dirty South – The Unknown feat. FMLYBND
Django Django – Shake And Tremble
Doomtree – Gray Duck
Drenge – We Can Do What We Want
Fehrplay – Pyara (Live Edit)
Flosstradamus – Don't Trip feat. Run The Jewels & Sizzy Rocket
Genetikk – Wünsch Dir Was
Going Quantum – Raw
GoMad! & Monster feat. Matt Rose – Under Control
GotSome – Vibe Out feat. Wiley
HEALTH – NEW COKE
Hook N Sling – Break Yourself feat. Far East Movement
Hudson Mohawke – Brand New World
iSHi feat. Pusha T – Push It
Joywave – Destruction (KOPPS Remix)
June Miller – Stormtrooper feat. Virus Syndicate
Junior Prom – Stand!
Kill The Noise – Lose Ya Love
Krakota – Ice Hands
Lokate – Flow (feat. Doctor & Bay C)
Louis Berry – 25 Reasons
Lynx – Clap Track
Lynx – Into The Light
Major Lazer – Night Riders feat. Travis Scott, 2 Chainz, Pusha T & Mad Cobra
Michael Woods feat. Sam Obernik – Get Around (Roni Size Remix)
Modestep – Machines
Muzzy – Insignia
Netsky – Rio
No Wyld – Odyssey
Phace – Imbalanced
Raury – Devil's Whisper
Refused – Elektra
Reso – Callisto
Reso – Move It
RiFF RAFF – Kokayne (Video Games Clean Version)
Rogue – Rattlesnake
Royalston – Blight Mamba
Run The Jewels – Blockbuster Night Pt. 1
Silversun Pickups – Connection
Slaves – Hey
Speaker Of The House – Modern Slang
Swim Deep – Fueiho Boogie
The Bots – Won
The Chemical Brothers – Go
The Glitch Mob – Better Hide, Better Run (feat. Mark Johns)
The One And Only PPL MVR – Let's Take This Outside
The Prodigy – Nasty (Spor Remix)
The Strypes – Get Into It
Trentemøller – Silver Surfer, Ghost Rider Go!!!
Tropkillaz – Make The Crowd (NFS VIP Remix)
Vaults – Lifespan (Spor Remix)
Wolfgang Gartner – Turn Up Feat. Wiley & Trina
Zeds Dead – Blink feat. Perry Farrell
Im Trailer zu Need For Speed bekommt ihr einen Eindruck vom Auftritt von Genetikk mit dem Lied "Wünsch dir was":
Need For Speed Soundtrack: Trackliste und Songs kostenlos online anhören
Wer bereits vor dem Release des neuen Rennspiels am 6. November reinhören möchte, kann sich die Playlist zum Need For Speed-Soundtrack kostenlos online bei Spotify anhören:
Wir zeigen euch auch, welche Editionen es vom neuen Need For Speed geben wird. Zudem könnt ihr bei uns den FIFA 16-Soundtrack kostenlos anhören.
Du willst keine News rund um Technik, Games und Popkultur mehr verpassen? Keine aktuellen Tests und Guides? Dann folge uns auf Facebook oder Twitter.