Punch Club: Alle Erfolge und Achievements - Leitfaden und Tipps für 100%
---
In Punch Club kämpft ihr euch vom kleinen Underdog bis hin zum größten Box-Champion der Welt. Dabei müsst ihr nicht nur auf euer Training achten, sondern auch alltägliche Dinge wie Einkäufe erledigen. Auf eurem Weg zum Sportstar könnt ihr dabei eine Menge Erfolge und Achievements freischalten. Welche das sind, erfahrt ihr in unserer Übersicht.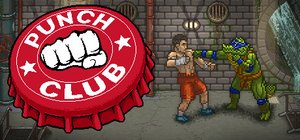 Sprachen:
Deutsch, Englisch
Plattformen:
Mac OS X, Nintendo 3DS, Xbox One, Android, iOS, Windows, Linux, PlayStation 4
In Retro-Optik und mit fetzigem 8-bit-Soundtrack geht ihr wie einst Rocky Balboa den beschwerlichen Weg zum Erfolg und erlebt dabei auch die ein oder andere popkulturelle Referenz auf die Rocky-Saga, Fight Club oder Pulp Fiction. Im Folgenden zeigen wir euch die Erfolge und Achievements, die ihr außerdem ergattern könnt. Habt ihr noch Einstiegsprobleme, geben wir euch einen Guide für angehende Boxer an die Hand.
Punch Club: Alle Erfolge und Achievements im Überblick
Insgesamt könnt ihr euch in Punch Club 42 Errungenschaften verdienen. Dabei gibt es etwa Erfolge für das Treffen mit bestimmten Charakteren oder dem Triumph über bestimmte Gegner. Besonders schwierig ist es sicherlich, das Spiel in unter 100 Tagen Ingame-Zeit abzuschließen. Eine Tabelle mit allen Achievements und deren Freischaltbedingungen seht ihr im Folgenden. Leider sind die Erfolge derzeit nur auf Englisch verfügbar.
Symbol 
Erfolg 

Crime Fighter 
You've proven yourself as a true defender of your wallet! I think all criminals will avoid you now.

Ultimate Fights
Now you can fight in the ultimate league. I am a little worried about possible injuries.

Ultimate Champion

Now you are the Ultimate champion!

Trouble in Little China
There is no more trouble in Little China. No more chinese food for me.

Triple B
You've beaten Big Bob! He doesn't need your clothes anymore. Now he needs some new teeth!

Training results
Now your shape is better than ever! You look even better than me.

The Sound of Music
Bobo looks happy as child with his new hearing aid. I hope that he stops shouting now.

The silence 

The neighborhood has become so peaceful and calm. But I still won't live here.

The mobster
Now you're a part of Bobos gang! May I call you little Bobo now?

The Medallion
You got the medallion! No strange power yet. Have you tried rubbing it?

The Island
You've done it! One last step before you face the Man in black.

The Don
You've met the Don. I can't even imagine how powerful he is.

The Champion

You are the World Champion now.

The best of brothers
You've proved that you are better fighter than your brother.

Take the challenge

The first bloody fight - done!

Street fighter
You did it! You've won 5 times. I always believed in you!

Spicy pizza
Mmm... it's so tasty and spicy. I hope I'll try it someday.

Ready to challenge
Yellow zone - done! Oh my.. I think it's getting really tough now.

Professional Multi Card
The card is yours! Now we can earn money with your fists!

Prison Fight

Everything is arranged except for your pillow.

Prevention of a crime

You prevented a crime for the first time. I am proud of you!

Pizza eater

It tastes good. I see that you like it. But you should probably eat healthier food.

Ninja slayer

You beat a very powerful ninja!

Mickey
You've met Tyler's brother. He seems like a good guy, but you better be careful if you want to do business with him.

Meet Tyler
You've met Tyler. He looks like a good guy. I think you should spend more time with him.

Meet Silver
You've met Silver. He seems arrogant. I hope he'll teach you something.

Meet Mick
You've met Mick. He knows a lot about fighting. You feel a connection between you.

Meet Casey
You've met Casey. He used to be a sailor. Now he can be your employer. I think he is dangerous.

Meet Apu
You've met Apu. He's a shop owner. Does he ever sleep?

King of the Hill

Crime - prison - kick some ass - freedom !

First fight
Hm... you've just finished your first fight. Now you feel strange.

Big Bobo
You've met Bobo. And you know what.. for the first time I have to admit that I was wrong.

Beat Steve
Done! You really did it! Can I call you Dundee now?

Beat Mark
Wow, his staff was really dangerous. But you've won! I could get used to that.

Beat Ivangief
You've avenged your friend! And got the medallion back! Now you can return home.

Beat Gabe

Passed...Would I be so lucky.

Beat Bill

It was hard, but you kicked that green ass.

A friend
Roy is a good guy. You could really become friends.

5th Place
You've just taken 5th place in the league. Keep going!

300 days
Beat the game in 300 days.

200 days
Beat the game in 200 days.

100 days

Beat the game in 100 days.
Du willst keine News rund um Technik, Games und Popkultur mehr verpassen? Keine aktuellen Tests und Guides? Dann folge uns auf Facebook oder Twitter.