World of Tanks: Details zum Update 8.5
Wargaming hat ein paar Details zum kommenden World of Tanks Patch enthüllt, der demnächst auf die Server geladen wird. Update 8.5 fügt ein paar neue Panzer und Funktionen hinzu.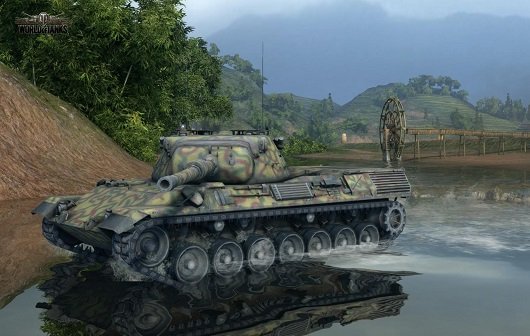 Ab dem Update 8.5 wird es möglich sein, alle Premium Inhalte auch mit Silver Credits zu bezahlen, zudem können dann auch free-to-play User Platoons und Kompanien erstellen.
In Sachen Panzer erwarten World of Tanks Spieler neue Medium-Tanks für den Tech-Tree der Deutschen, darunter der Leopard 1. Der Tech-Tree der Sowjets wiederum wird durch drei neue Leichtpanzer ergänzt.
Weiterhin fügt man mit "Pearl River" eine neue Map hinzu und überarbeitet das Aussehen drei existierender Karten.