Scott Forstall und John Browett verlassen Apple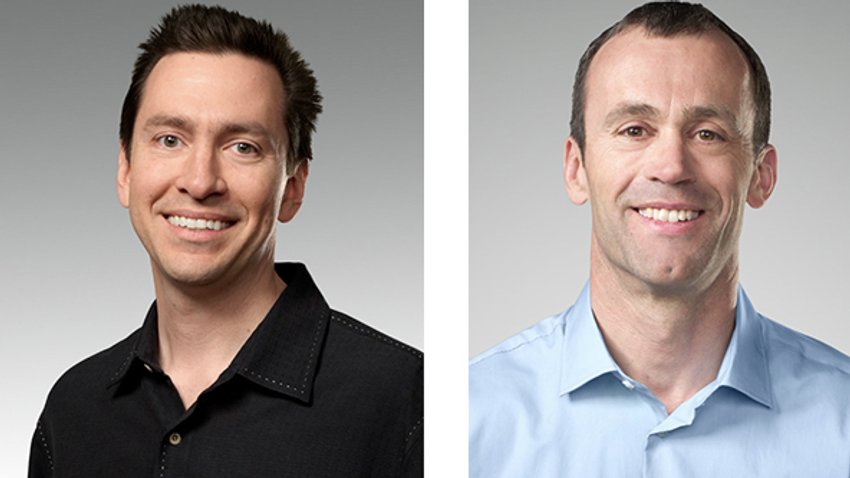 ---
Inmitten von diversen Produktankündigungen von Microsoft und Google, Hurrikan Sandy und den dadurch geschlossenen Börsen gab Apple soeben wichtige Management-Veränderungen bekannt, die sowohl das Verlassen von Scott Forstall (links), Senior Vice President iOS Software, als auch John Browett (rechts), Senior Vice President Retail betreffen.
Während Forstall im kommenden Jahr Apple verlassen wird, ist kein konkreter Termin im Fall vom erst kürzlich zu Apple gewechselten John Browett bekannt. Forstall wird bis dahin "Berater" von Tim Cook.
Die Entscheidung im Fall Browett ist keine große Überraschung, da er im Rahmen seiner Retail-Tätigkeiten bereits in Kreuzfeuer gekommen war, nachdem er eine Reihe von Fehlentscheidungen traf, die wenig später revidiert wurden. Die lange Suche nach einem neuen Retail-Chef beginnt damit erneut.
Die Situation beim seit 1997 bei Apple arbeitenden Scott Forstall ist hingegen komplexer. Mögliche Gründe sind die Probleme beim Launch von iOS 6, Stichpunkt Apple Maps und der Siri-Implementation.
Im Rahmen der Umstrukturierung werden die existierenden Aufgaben neu verteilt. Dazu gehört die Erweiterung von Jony Ives Aufgaben, zu denen nun auch Director of Human Interface zählt. Eddy Cue übernimmt nun auch Siri und Maps. Craig Federighi ist nun nicht mehr nur für OS X sondern auch für iOS verantwortlich.
Hier die vollständige Meldung (via The Next Web):
Apple® today announced executive management changes that will encourage even more collaboration between the Company's world-class hardware, software and services teams. As part of these changes, Jony Ive, Bob Mansfield, Eddy Cue and Craig Federighi will add more responsibilities to their roles. Apple also announced that Scott Forstall will be leaving Apple next year and will serve as an advisor to CEO Tim Cook in the interim.

"We are in one of the most prolific periods of innovation and new products in Apple's history"

"We are in one of the most prolific periods of innovation and new products in Apple's history," said Tim Cook, Apple's CEO. "The amazing products that we've introduced in September and October, iPhone 5, iOS 6, iPad mini, iPad, iMac, MacBook Pro, iPod touch, iPod nano and many of our applications, could only have been created at Apple and are the direct result of our relentless focus on tightly integrating world-class hardware, software and services."

Jony Ive will provide leadership and direction for Human Interface (HI) across the company in addition to his role as the leader of Industrial Design. His incredible design aesthetic has been the driving force behind the look and feel of Apple's products for more than a decade.

Eddy Cue will take on the additional responsibility of Siri® and Maps, placing all of our online services in one group. This organization has overseen major successes such as the iTunes Store®, the App Store℠, the iBookstore℠ and iCloud®. This group has an excellent track record of building and strengthening Apple's online services to meet and exceed the high expectations of our customers.

Craig Federighi will lead both iOS and OS X®. Apple has the most advanced mobile and desktop operating systems, and this move brings together the OS teams to make it even easier to deliver the best technology and user experience innovations to both platforms.

Bob Mansfield will lead a new group, Technologies, which combines all of Apple's wireless teams across the company in one organization, fostering innovation in this area at an even higher level. This organization will also include the semiconductor teams, who have ambitious plans for the future.

Additionally, John Browett is leaving Apple. A search for a new head of Retail is underway and in the interim, the Retail team will report directly to Tim Cook. Apple's Retail organization has an incredibly strong network of leaders at the store and regional level who will continue the excellent work that has been done over the past decade to revolutionize retailing with unique, innovative services for customers.

Apple designs Macs, the best personal computers in the world, along with OS X, iLife, iWork and professional software. Apple leads the digital music revolution with its iPods and iTunes online store. Apple has reinvented the mobile phone with its revolutionary iPhone and App Store, and is defining the future of mobile media and computing devices with iPad.