LG G Watch: German Play Store glitch hints at Distribution via Google Play [Screenshots]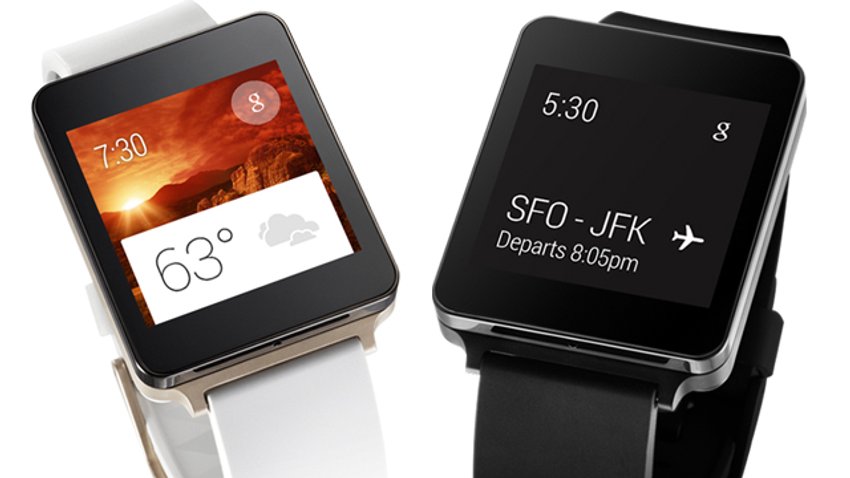 ---
There is no doubt Google will unveil its software platform for wearables, Android Wear, at Google I/O come next week. We also expect to get a look at the Moto 360 and LG's G Watch with at least the latter being sold through Google Play, as a glitch on the German Play Store now suggests.
Looking at the devices section of the Play Store with German locale set, right now reveals a strange headline without corresponding pictures in between the usual Nexus devices, Chromebooks and their respective accessories. Translated into English, the headlline reads "Continuously active display", and the paragraph below "G Watch never sleeps. The always-on display will show you time and notifications without you having to touch it". Another line below reads "400 mAh battery".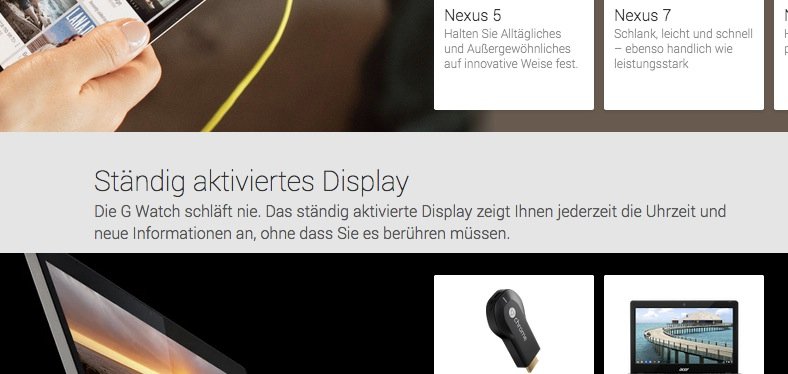 This suggests former rumors were true and Google will be selling the G Watch through its own Play Store, even outside the US. But what happened there? We suppose, something went wrong in the German localization string database, so this information was leaked prematurely. Changing the locale to other languages did not reproduce this behavior. If you want to see for yourself we suggest to do it right away as Google will surely fix this soon.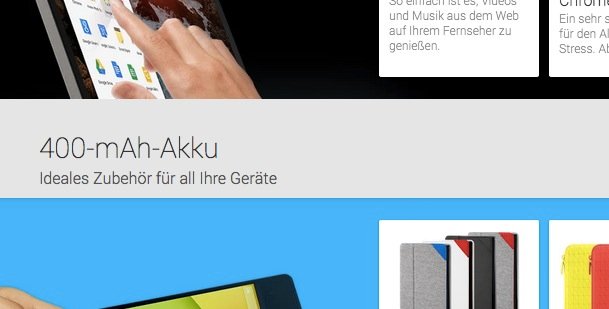 Google I/O 2014 will be held in San Francisco next wednesday. Seeing this leak so close to the event also suggests the G Watch will be available shortly after (we already know that I/O participants will get the G Watch for free). The glitch did not reveal any further information but according to another rumor the G Watch will be priced at 199 USD/Euros.
Following screenshot shows the whole Play Store page (click to enlarge):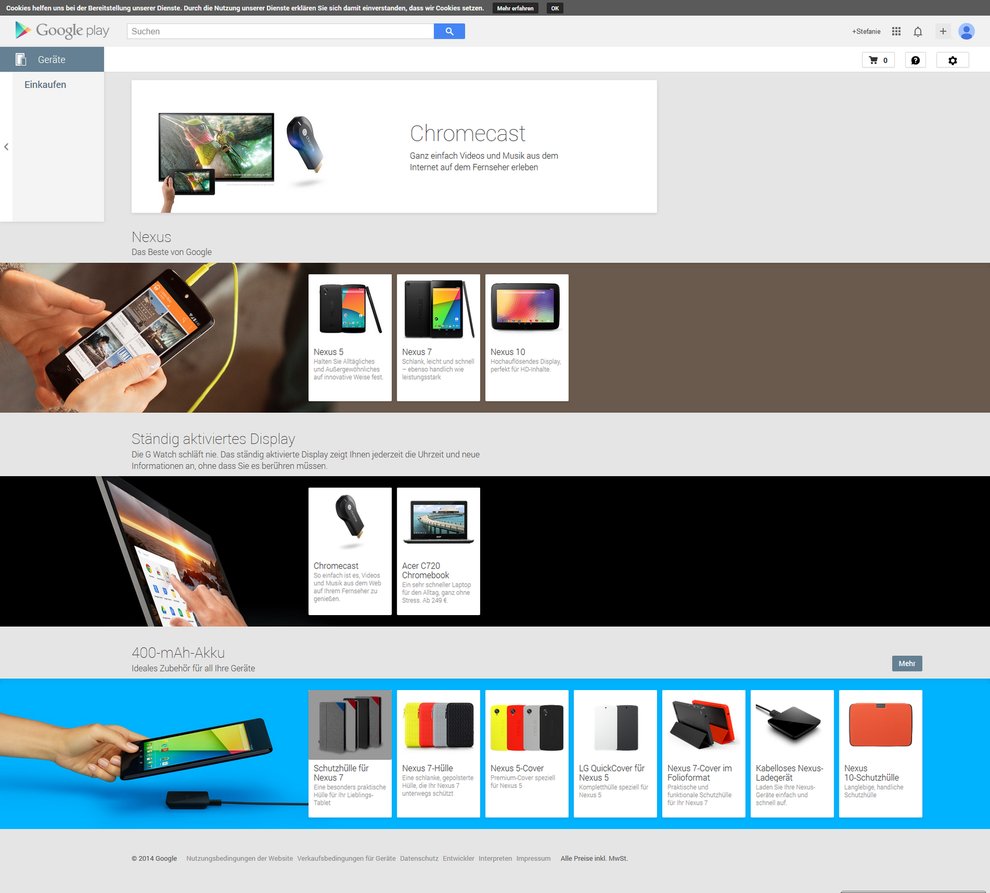 It's unknown whether Motorola's Moto 360 smartwatch will also be available through Google Play right away. But as it was already listed in an online store last week and even available for pre-purchase we sure think so.
Source (German): Google Play Deutschland [via Android Pit]