Step 4: Install new screen
---
Our replacement screen for the iPhone 5 comes with all the bells and whistles: Camera, speaker, home button — all you have to do is install it. First, remove the protective film from the back of the screen.
Now attach the three connectors to their respective slots on the logic board.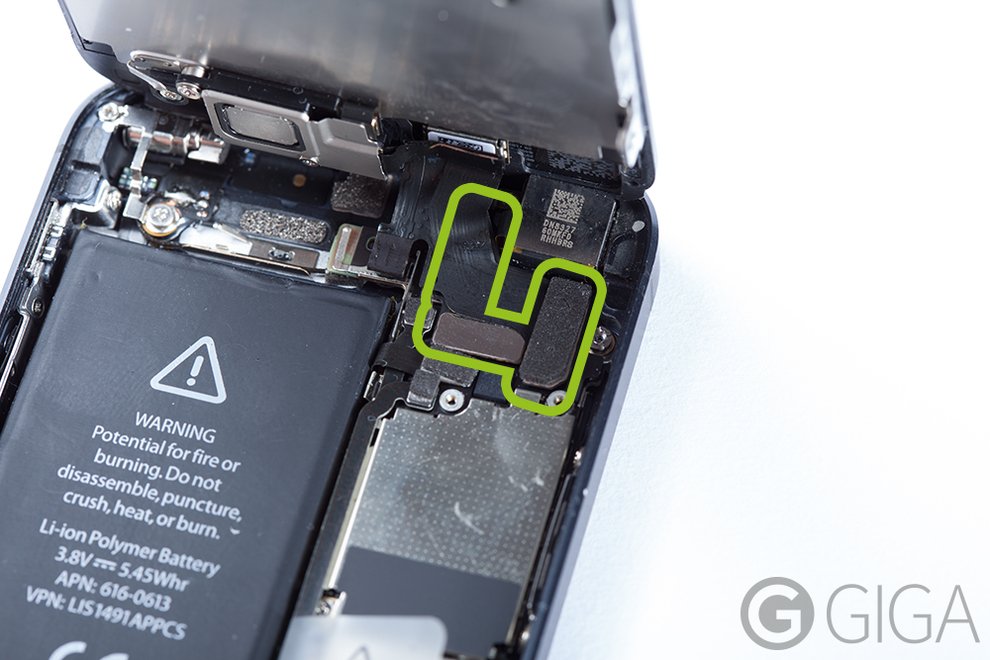 Make sure that all three cables are securely connected. From this point on, do not bend the screen back further than absolutely necessary in order not to disconnect them again.
Reattach the metal cover with its three screws. Carefully apply light pressure on the cover and make sure the cables stay connected.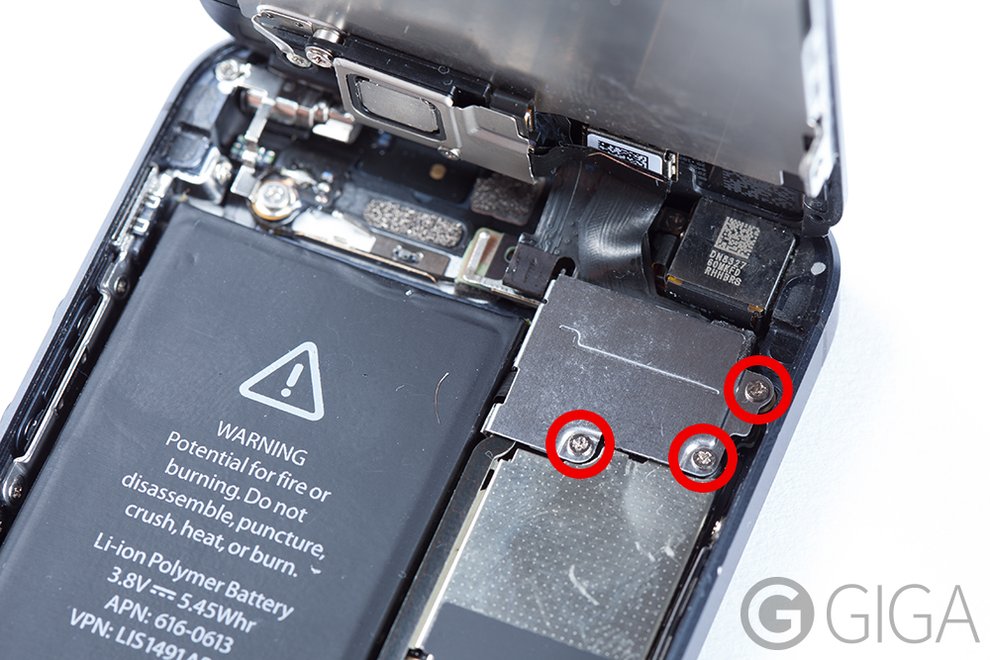 Press the new screen into the frame. Start with the top, near the FaceTime camera and work your way down to the bottom. Keep checking if the screen is flush on all sides and that there are no gaps.