Guitar Hero Live Songliste: Die Lieder in der Übersicht!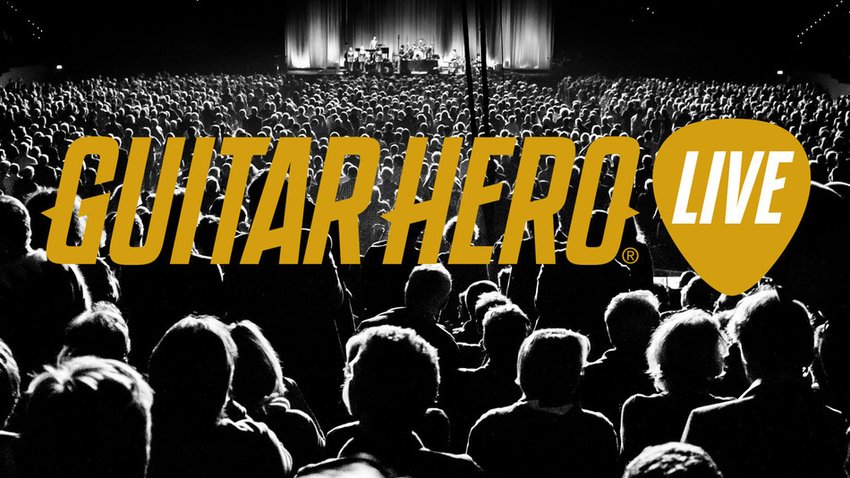 ---
Vor kurzer Zeit wurde Guitar Hero Live angekündigt. Passend dazu gibt es nicht nur einen neuen Controller, sondern auch eine völlig neue Songliste. Welche Lieder bislang für das Spiel bestätigt wurden, lest ihr hier!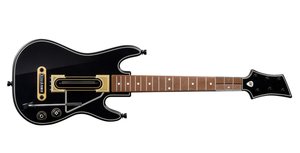 Plattformen:
Playstation 3, Xbox 360, Nintendo Wii U, Xbox One, PlayStation 4
Freunde des gepflegten Wohnzimmer-Rocks aufgepasst! Im Herbst 2015 erscheint Guitar Hero Live und bringt einen neuen Controller mit sich. Doch damit nicht genug, ihr könnt außerdem in der Ego-Perspektive vor echtem Publikum samt realer Band spielen. Dadurch erfahrt ihr, wie man sich als echter Rockstar fühlt - und wie gnadenlos die Masse unter Umständen sein kann. Solltet ihr jedoch unter Lampenfieber leiden, könnt ihr auch einfach Musikvideos nachspielen.
Das ist die bisher bestätigte Trackliste von Guitar Hero Live:
A Day to Remember: "Right Back at it Again"
Alice In Chains: "Stone"
Alter Bridge: "Cry of Achilles"
Alt-J: "Left Hand Free"
Angus & Julia Stone: "A Heartbreak"
Anthrax: "Got the Time"
Architects: "Gravedigger"
Beartooth: "I Have a Problem"
Black Veil Brides: "In The End"
Blitz Kids: "Sometimes"
Bring Me The Horizon: "Shadow Moses"
Broken Bells: "Leave It Alone"
Bullet For My Valentine: "Temper Temper"
Catfish and the Bottlemen: "Kathleen"
Chevelle: "The Clincher"
Deap Vally: "Lies"
Deftones: "Diamond Eyes"
Ed Sheeran: "Sing"
Fall Out Boy: "My Songs Know What You Did in the Dark (Light Em Up)"
Gary Clark, Jr.: "Don't Owe You a Thang"
Green Day: "Nuclear Family"
Halestorm: "Love Bites (So Do I)"
Judas Priest: "Breaking the Law"
Killswitch Engage: "In Due Time"
Marilyn Manson: "Disposable Teens"
Marmozets: "Move Shake Hide"
Mastodon: "High Road"
My Chemical Romance: "Na Na Na"
Neon Trees: "Everybody Talks"
Of Mice & Men: "Bones Exposed"
Pantera: "Cowboys From Hell"
Pearl Jam: "Mind Your Manners"
Pierce the Veil: "King for a Day (feat. Kellin Quinn)"
Queen: "Tie Your Mother Down"
Rage Against the Machine: "Guerrilla Radio"
Red Hot Chili Peppers: "Higher Ground"
Rise Against: "Tragedy + Time"
Royal Blood: "Little Monster"
Skrillex: "Bangarang"
Sleigh Bells: "Bitter Rivals"
System of a Down: "Chop Suey!"
Soundgarden: "Been Away Too Long"
Tenacious D: "Tribute"
The Black Keys: "Gold on the Ceiling"
The Killers: "When You Were Young"
The Lumineers: "Ho Hey"
The Pretty Reckless: "Going to Hell"
The Rolling Stones: "Paint it Black"
The War on Drugs: "Under the Pressure"
Trivium: "Strife"
Vista Chino: "Sweet Remain"
Weezer: "Buddy Holly"
Wolfmother: "Sundial"
OneRepublic - "Counting Stars"
Paramore - "Now"
The Mowgli's - "San Francisco"
Cypress Hill ft. Tom Morello - "Rise Up"
Asking Alexandria - "The Final Episode"
The Vines - "Metal Zone"
Wolf Alice - "Moaning Lisa Smile"
Disturbed - "Down With the Sickness"
TV On The Radio - "Lazerray"
Foster the People - "Coming of Age"
Pearl Jam – Sirens
Surfer Blood – Demon Dance
Gerard Way – No Shows
Orianthi – According to You
Haim – The Wire
Tonight Alive – The Ocean
Lamb of God – Ghost Walking
36 Crazyfists – Also Am I
Wavves – Demon to Lean On
Passenger – Let Her Go
Living Colour - Cult Of Personality
Pat Benatar - Hit Me With Your Best Shot (Live)
Ratt - Round and Round
Slipknot - Before I Forget
AFI - Girl's Not Grey
Warrant - Cherry Pie
Incubus - Drive
Faith No More - Epic
Audioslave - Cochise
Survivor - Eye of the Tiger
Queen - We Are The Champions
Disturbed - Down With The Sickness
Im Herbst 2015 erscheint Guitar Hero Live für Xbox One, PlayStation 4, Wii U, PlayStation 3 und Xbox 360. Es ist das erste Guitar Hero-Spiel seit Guitar Hero: Warriors of Rock, welches im Jahre 2010 veröffentlicht wurde. Ihr mögt die Rock Band-Serie aber lieber? Dann schaut euch an, welche Tracks in der Rock Band 4-Songliste enthalten sein werden.
Du willst keine News rund um Technik, Games und Popkultur mehr verpassen? Keine aktuellen Tests und Guides? Dann folge uns auf Facebook oder Twitter.